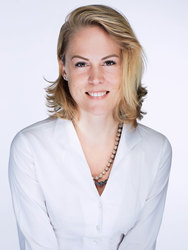 Executive Coach, Leadership Coach, Life Coach
Masters in Communication & Marketing Strategy
I work with men and women who face significant transition and change. It may be a transition you want to create, or it may be one that's been thrown upon you.
About Me
At certain points in life, everything seems to shift: aspects of our life, established habits, the roles we occupy and important relationships in work and with our family. Everything seems to contract, putting us under pressure on all levels: physical (sensation), mental (thought) and emotional (feeling).
When things that worked smoothly are not efficient and not bringing the desired result, some form of change is needed. Our human challenges are tailor-made, elegant crucibles that push us to grow and expand. Beatrix can facilitate change in your self-awareness, your motivation, your resilience and your behavior.
Frequent themes my clients want to explore in coaching sessions
- Life purpose & career direction
- Self-esteem & confidence
- Procrastination & perfectionism
- Emotional intelligence
- Communication and presentation skills
- Body language and Micro Expressions
- Resilience and stress management
- Work-life balance & well-being
- Limiting beliefs
Results clients have experienced include:
- Reconnect to their true self and find what really matters in their life
- Making the right career move or transition within their company
- Improving their communication and presentation skills
- Feeling excited, passionate and fulfilled by their growth journey
- Feeling relieved from letting go of emotional/mental blockages
Beatrix invites her clients to get out of their comfort zone and question conventional thinking.Her work empowers her clients to be mindful of their cultural blueprint, to create their own narrative and cultivate authenticity.
After working with Beatrix, clients often experience inner alignment and outer manifestation of their vision. They feel more empowered and resilient to tap into their own creativity. Being more centered in who they truly are, they can build connection even across differences and enjoy improved relationships.
Reviews
6 reviews (5.0)
Beatrix is an amazing coach and it was obvious from the first moment that she knows exactly what shes doing. I started coaching so as to gain perspective on my pattern of self-sabotage. I discovered Beatrix through a family member during a point in my life where I was living alone for the very first time. Living alone, without anyone to witness me, I began a downwards spiral of boredom, inactivity, and daily self-sabotage. It was obvious that at least for a little while, I needed to feel like someone saw me, and not just the me that steps out the door into the world. Beatrix showed me mindfulness exercises and tools to help me stay in the moment-- My main way of coping with difficulties was to distract myself almost every moment in the day. I would watch television shows and be on my phone from the moment I woke up to the time that I went to sleep. At first, it was difficult because I was in a state where I didn't /want/ to stay in the moment. But as time went on, and I began to enjoy small successes that gave me more confidence, I found that I was starting to actively want to stay in the moment instead of distracting myself all the time. In just a few sessions, I learned things that I will carry with me for a very long time.

Dia
Beatrix coaching is edgy, challenging, inspiring. I hired Beatrix because I was stuck with the website I was building and I needed help to get back to work and finish it. At first, I believed that I just needed someone to hold myself accountable and kick my lazy ass so to speak. But as the work went by, through Beatrix's challenging and inspiring questions, we went much deeper than that. I realized that what held my back wasn't mere lazyness or lack of discipline, but rather some profound limiting beliefs that hadn't been unearthed since a very long time. Beatrix wasn't afraid to go there and challenge my certainties, which I hadn't dared doing on my own. And those were the moments when things really changed for me. With her compassionate yet courageous attitude, we explored a lot of my own limiting beliefs and assumptions, and by the end of the coaching, my website was written and online. I am very thankful for Beatrix support and I really enjoyed the work we did together. I liked the way she mirrored my own beliefs and also shared her intuitions, which made me work even deeper on those beliefs. I highly recommend her as a coach!

Ludwig
I see Beatrix as a partner in helping me understand myself better and define the best path to achieve my goals. Beatrix is very perceptive and able to ask me the right questions to help me get where I need. She is also an excellent communicator and you get a true feeling of progress with each coaching session. My biggest challenge has always been to better understand myself and define my goals more clearly. After coaching with Beatrix I had a better understanding about how I felt towards certain things and could better define what I wanted to achieve. This helped reduce feelings of uncertainty, insecurity and fear of failure.

Carlos Hernandez Jr
I was struggling with difficult challenges in my business (self employed consultant) as well as in my marriage which was breaking up. I was on an emotional roller coaster and needed help to get my life sorted. I decided to work with Bea because I felt that she would be able to really challenge me in a good way as opposed to just "be nice". This worked out really well. Bea has a very valuable gift of being compassionate and emotionally present and at the same time being well-structured and clear in her approach. This helped me to open up and trust her in guiding the process. After our sessions I felt empowered and back in the driver's seat of my life. I feel emotionally much more stable und ready for moving forward.

Jens Hartung
hired Beatrix as a coach during a time of big changes in my professional and personal life: adapting to a new country, setting up a new business unit there while managing the other offices remotely and having my first child at that time. I often felt hurried, restless and found it challenging to work well with the different cultural styles. One of my mentors recommended Beatrix and I started coaching with her because I knew I had to work on my inner attitude if I wanted to succeed with my outer projects. Through these coaching conversations, I learned a lot about my functioning and how I can adapt my style when working with people in an intercultural context. Slowing down to go faster was one of the big insights as well as finding ways to enable all team members to participate. In all our sessions, Beatrix was clear, candid and connected. She always gave me full support and challenged me to do things differently and be bold in my actions. My work with Beatrix helped me to be more aware of myself, be a better listener and through this have stronger relationships in my business and also in my private life.

Thomas Chabrieres
My coaching sessions with Beatrix can be described as honest, very individual and overall inviting journey. During our sessions Beatrix helped me to surface previously well-concealed feelings and unfold my personal values. With utmost respect she raised challenging questions, invited thoughtful conversations and gave meaningful assignments. Ultimately, she led the way in opening a door for me to initiate change, leaving me feeling empowered and trusting in my capabilities to reach my goals. I cannot recommend her highly enough.

Sabine
The Smart Way To Find A Coach

1 Describe Your Goals

2 Get Matched

3 Free Consultations
Find My Ideal Coach Now