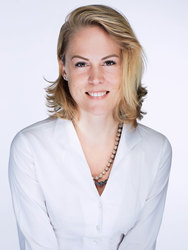 Executive Coach, Leadership Coach, Life Coach
Masters in Communication & Marketing Strategy
I work with men & women who face significant transition and change. It may be a transition you want to create, or it may be one that's been thrown upon you.
About Me
Beatrix helps leaders at crucial points in their career: executives with management challenges, young leaders developing their skills, new hires entering an organization, parents returning to the workforce.
Beatrix invites her clients to get out of their comfort zone and question conventional thinking. She will support and challenge her clients with curiosity, courage and compassion, providing a work of integration.
Beatrix helps you to adjust the filters through which you see the world and turn them into prisms that expand the view. She can facilitate change in your self-awareness, your motivation, your resilience and your behavior.
Her work empowers her clients to be mindful of their cultural blueprint, to create their own narrative and cultivate diversity & inclusion.
After working with Beatrix, clients often experience inner alignment and outer manifestation of their vision. They feel more empowered and resilient to tap into their own creativity. Being more centered in who they truly are, they can build connection even across differences and enjoy improved relationships through the practice of authenticity.
Beatrix has lived and worked in 5 countries across Europe and Asia. She speaks 5 languages, has two nationalities and lives for the past 16 years in an intercultural marriage. These elements give her an understanding of the challenges that the exposure to other backgrounds can bring.
Beatrix conducts her coaching session in English, German and French over audio / video calls.
Reviews
3 reviews (5.0)
I was struggling with difficult challenges in my business (self employed consultant) as well as in my marriage which was breaking up. I was on an emotional roller coaster and needed help to get my life sorted. I decided to work with Bea because I felt that she would be able to really challenge me in a good way as opposed to just "be nice". This worked out really well. Bea has a very valuable gift of being compassionate and emotionally present and at the same time being well-structured and clear in her approach. This helped me to open up and trust her in guiding the process. After our sessions I felt empowered and back in the driver's seat of my life. I feel emotionally much more stable und ready for moving forward.

Jens Hartung
hired Beatrix as a coach during a time of big changes in my professional and personal life: adapting to a new country, setting up a new business unit there while managing the other offices remotely and having my first child at that time. I often felt hurried, restless and found it challenging to work well with the different cultural styles. One of my mentors recommended Beatrix and I started coaching with her because I knew I had to work on my inner attitude if I wanted to succeed with my outer projects. Through these coaching conversations, I learned a lot about my functioning and how I can adapt my style when working with people in an intercultural context. Slowing down to go faster was one of the big insights as well as finding ways to enable all team members to participate. In all our sessions, Beatrix was clear, candid and connected. She always gave me full support and challenged me to do things differently and be bold in my actions. My work with Beatrix helped me to be more aware of myself, be a better listener and through this have stronger relationships in my business and also in my private life.

Thomas Chabrieres
My coaching sessions with Beatrix can be described as honest, very individual and overall inviting journey. During our sessions Beatrix helped me to surface previously well-concealed feelings and unfold my personal values. With utmost respect she raised challenging questions, invited thoughtful conversations and gave meaningful assignments. Ultimately, she led the way in opening a door for me to initiate change, leaving me feeling empowered and trusting in my capabilities to reach my goals. I cannot recommend her highly enough.

Sabine