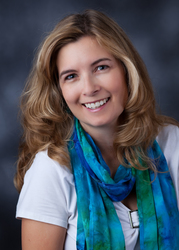 Becky Eason

Lawrence, Kansas
Career Coach, Leadership Coach, Health and Fitness Coach
BA, MA, PhD, Certified Fitness Instructor
Are you at an intersection, faced with too many choices? Or worse--are you facing a dead end? I help Midlifers be well, cope with stress, change careers, and grow into the person they are meant to be.
About Me
You're lying awake at night because you feel stuck, or your choices feel stale, or you just can't see a way forward that looks good to you. Or maybe you're awake because stress and worry have messed up your sleep. ENOUGH. Are you ready to work on whatever has you stressed out, keyed up, and unable to move?
You just don't have to feel that way. Working together, we CAN improve your life. Let's see if we're a good fit. I'm the coach for you if:
* You want your work life and home life to be in better harmony, and you believe in the possibility of finding challenge and joy in both.
* You are looking for more out of life. You think learning is fun and living your best life is an investment you'd like to make.
* You are seeking ways to have a healthier body, or a stronger sense of your own strengths, or greater control over nagging problems like stress, worry, and sleep.
Together, we can explore what really has you stuck. and help you find your path forward. I definitely have a number of tools in my coaching tool belt, but I don't have "one-size-fits-all" program that I use with my clients. It's more effective for us to individualize your path for your particular needs. You aren't like anyone else, and your coaching experience shouldn't be, either
I can bring a pretty extensive skillset to our coaching sessions. I'm trained in Health and Wellness Coaching, and I'm a certified Leadership Coach. Beyond that, I've had a varied career working with nonprofit leaders, career changers, and persons seeking a healthier, happier life. I also have my ACC credential from the International Coach Federation, so you can be confident that I bring a solid knowledge base and a strong ethical compass to all of my coaching relationships.
If you want to work with someone who will challenge AND support you, and will do so with a healthy dose of warmth and humor, I'm the coach for you. You're ready to learn, grow, and feel better. Let's do it together.
Becky
Reviews
6 reviews (3 verified) (5.0)
Meghan
I had a great experience with Becky! She is so helpful with mindset shifting and practical tips for career changes.

Karisa
Jerry Smith
Becky coaches in a thoughtful, steady way, offering clients a safe and solid place to deeply learn. She appears unruffled by the challenges clients bring. Beneath her calm, she gives the rare gift of a warm, affirming presence. As her client, you will feel she is in the trenches with you, cheering you on with her whole heart.

Ann, Therapist, Wichita Kansas
Becky has been coaching me for several months now, during what has been a somewhat tumultuous period. I've changed jobs and industries multiple times in the last five years, and have felt genuinely adrift in my career. She's helped me reconnect with my passion and with the meaning I want to find in my work. Rather than simply giving advice, Becky challenges me to explore my own feelings, behaviors, and thought-habits in order to see the ways I unconsciously limit myself. She is insightful but not preachy, honest but not critical. My sessions with Becky have been invaluable and I would encourage anyone, regardless of current career needs, to take advantage of her coaching!

Glenda, Sales Director, Kansas
Becky has the rare ability to coach with both gentleness and real engagement. Her keen intuition and deep listening skills have enabled me to make real progress on pressing challenges that have plagued me for years, and her patience has prodded me to meaningful insights and new perspectives.

Leah, Religious Leader, Atlanta, GA