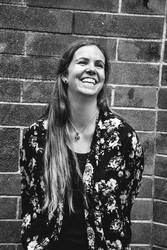 Bee Boman

San Diego, California
Life Coach, Career Coach, Money and Finance Coach
BA, Registered nurse
I primarily work with women in her 30's and 40's who want to start a new business venture, create a non-profit or serve their community. They have the willpower but lack the confidence to start.
About Me
Hi! My name is Bee Boman and I am a life coach. My clients always share what they want to create for themselves and their families and almost every time they end with; "But that's impossible." Whenever I hear that, a spark lights in me and I know that I want to take on the challenge with them. Impossible is my playing field.
On October 1st in 2012, I had the absolutely insane idea to build an orphanage in Kenya. Someone very close to me said;" oh sweetheart, how do you expect to do that? Why don't you do something else, something that's actually possible?"
I turned around and walked away thinking; "you just watch me". For the next 6 years, I worked 16-hour days, put myself under enormous amounts of stress and wanted to quit every single day. I didn't quit. Today, 80 kids live at Kiotani and an additional 90 come for day school.
So whenever my clients say; "it's impossible." I know it's not and I work with them until they see it too.
Reviews
I had the opportunity to sit down and talk with Bee! First off all let me just say, I have never felt so comfortable being that vulnerable with a complete stranger! She has a beautiful way about her and is just illuminating in positive energy! She listened with great thoughtfulness and was able to point out and coach me into ways of relieving stresses I was placing on myself in ways that were getting in the way of my productivity not just in work but in life! I am truly grateful for my experience and am now a raving fan! Without a doubt I will recommend her to any and everyone for a wide range of life coaching needs! Thank you, Bee!

Patrick, San Diego, CA