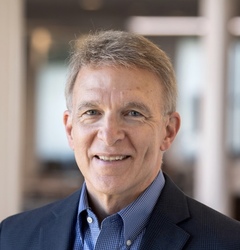 Executive Coach, Leadership Coach, Career Coach
Board Certified Coach (BCC)
I coach experienced professionals who want to increase leadership and influence to tackle new challenges and opportunities, helping you leverage your natural talents and grow new skills for success.
About Me
I'm in my 20th year of coaching individuals and teams. I'm an Air Force Veteran and have worked in Talent Development in a diverse range of industries and organizations including financial services, transportation, customer service, manufacturing, retail, and healthcare. In addition to my coaching and leadership training work through Bold Leader Development, I teach leadership and management courses in the College of Business at The University of Dallas.
Here are my key credentials and, more importantly, the benefits they bring to you as a client:
Coach Training and Certification: Board Certified Coach (BCC) by the Center for Credentialing & Education, Gallup Certified Strengths Coach; Coach Academy International Certification Program; Marshall Goldsmith's Stakeholder Centered Coaching process; "Who Do You Think You Are?" coaching by SIMA-UK; Individual Coaching for Excellence by PDI (now Korn Ferry).
Benefits: Best practices in coaching backed by experience and confirmed by top coaching organizations.
Academic: Master of Science & PhD in Industrial & Organizational Psychology from Purdue University and a Bachelor of Science in Behavioral Sciences & Leadership from the US Air Force Academy.
Benefits: Broad knowledge and understanding of leadership and management theory, research, and best practice for you to draw upon.
Assessment Certifications and Experience: CliftonStrengths, MCORE (Core Motivations), DISC, and the Myers-Briggs Type Indicator.
Benefits: Experience with a range of assessments to help provide insights specific to your background, situation, and needs, not "one size fits all."
My Top Talent Themes (from Gallup's CliftonStrengths): Learner, Achiever, Responsibility, Futuristic, Ideation, and Maximizer.
Benefits: I coach with a focus on practical knowledge, drive for success, and strong personal values. With clear future vision, I connect ideas with action and promote continuous improvement.
Reviews
4 reviews (5.0)
Ben is thoughtful, compassionate and fun. He has a full box of consulting tools to share with clients and pushes us toward creative solutions that achieve results.

Kathi, Corporate Training & Development Manager
I highly recommend Ben and I can think of no one I would rather have as a mentor and coach.

Walter, Small Business Owner
My highest core values are Trust and Respect. I selected Ben as my Coach primarily for his STRONG personal and professional core values. I trusted Ben's confidentiality commitment and his respect of my privacy when divulging areas of my professional life that needed clarity. Ben is a fantastic listener and he is highly effective at capturing big ideas. He quickly designed action plans for me that have paved the way for my achieving professional goals and experiencing continual success. Ben's calming and assuring demeanor is a huge bonus for positive client and coaching relationships.

Luis, Government Agency Executive Director
Ben has the unique ability to truly guide you to self-awareness and self-management. It never feels like he is telling you anything. Rather, you feel like he is a guide on your own journey. Coaching at our level and age is only effective when the one coached internalizes both the need for growth and the methods themselves. I am a better man and leader because of his help.

Joseph, Physician Leader in Public Health System