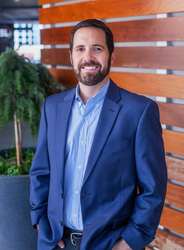 Ben Shaver

Charlotte, North Carolina
Business Coach, Leadership Coach, Entrepreneurship Coach
DISC +Values Certified, Engaged Leadership Program
I coach small to medium size service based business owners that need to find creative growth solutions. I specialize in leadership, hiring & retaining staff, and acquiring & retaining ideal clients.
About Me
I see business problems daily, but I like turning those problems into opportunities. No matter what your issue, I will make it a point to understand the journey you're on and give you a plan to keep moving forward.
Sometimes it's as simple as communications training. Sometimes it's a complete leadership development program. Either way, I want my clients to feel like they have found someone they trust and can turn to when they have growth issues.
I got into business coaching because I know what it's like to feel overwhelmed running a business. I had success growing a multi-million dollar ad agency but began to feel disengaged in my own business.
I had issues with leadership, hiring and retaining staff, and finding the right message to brand myself with ideal clients.
I was referred to a business coach that sent me on a transformational journey. I discovered that every business owner has strengths, challenges, and opportunities.
What makes one business owner successful may not work for another one. We are all unique and have different values. He guided me to success I couldn't have accomplished on my own.
I became so passionate about coaching that I was certified in DISC +Vales coaching, which led to a certification in Engaged Leadership.
Now I coach clients on growing their business through self-discovery and finding their passion.
Passion drives vision. That vision motivates you every day.
The first step I take with clients is a Leadership Assessment. This 54-page cheat sheet will help you discover what's holding you back and what opportunities you already possess as a leader.
This discovery helps to create a clear vision of success. Vision leads to optimizing a team that shares that vision.
Then you can create a positive culture that drives the behaviors of your team.
These positive behaviors are observable by your clients. When they see a team they can build a relationship with, they get excited about doing business with you and refer you.
Reviews
Ben doesn't have any reviews yet.