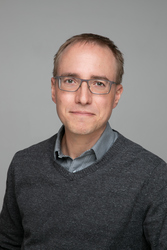 Ben Tobin

Seattle, Washington
Career Coach, Leadership Coach, ADD ADHD Coach
BS, Bachelor of Computer Science
I primarily coach tech and software professionals, such as software developers and engineers, managers, and leaders. I also work with computer science students, people with ADHD, and entrepreneurs.
About Me
I've spent 20 years in the software industry, both as a software engineer and managing software teams. I've learned a great deal about the industry and worked with many people to find their path in the software world. I've helped people find their specializations, earn promotions, navigate challenging situations and teams, and helped people improve their happiness and performance at these demanding jobs.
Instead of trying to shape you into something you aren't, I help you find your strengths and focus on those.
During my time in the software industry and the working world in general, I've come to discover that I really value and enjoy helping people navigate this world and support them in succeeding. My calling is to set you up for success.
I do this by helping you identify what's most important to you (if you don't already know) and then I work with you to build a plan of action with small, achievable steps along the way. I stay with you to keep you accountable, and I provide perspective to help you see what you might be too close to see for yourself.
This is a path we start on together, and I'll be with you as long as you need me. And when you don't need my help anymore, we celebrate your success at the end of our engagement. If you don't need me anymore, that's how I know I've done my job.
Reviews
6 reviews (5.0)
Bens expertise and perspective helped me to develop the right mindset for my next carrier move.

Claudio
Ben's coaching was spectacular and eye-opening for me. Ben was patient and really listens to everything I have to say and allows me to see a different perspective. I felt very stuck in my tech career as an application engineer for at least 7 years and was worried about my interview with Big A. I was also very indecisive and worried about my career options in general. He helped prep me for my interview but most importantly, helped me with my roadblocks, anxiety and procrastination issues in my career, guidance I could have not received anywhere else. I ended up getting an offer for a job I never thought I could get for a company I never thought I could work for. Most importantly, I gained more confidence and had more direction in my tech career. I don't think I could find better career mentorship anywhere else. I highly recommend Ben to anyone who is feeling stuck in their career, wanting to break into tech and wanting to improve themselves in the job function they are in. My job is a big part of my life, being able to get coaching from Ben allows me to understand myself more and make small tweaks so that I could have a more fulfilling career in tech. I highly recommend Ben's coaching because its a form of self-improvement for your own career.

Vivian Lok
I was a Systems Administrator/Systems Engineer wanting to break into a career in tech with a role more focused on DevOps. Ben helped coach me on what qualities are desirable in the tech industry and helped me find things about myself that were valuable to potential employers. Ben helped prep me for interviews and I ended up getting an offer for a job that I absolutely love. I'd recommend Ben to anyone trying to break into tech or anyone just looking to improve themselves professionally. Can't recommend him enough.

Josh Wagner
Just as the best doctors center the thoughts and needs of all of their patients, Ben sets the standard for listening, understanding, and validating the needs of his clients. With so many issues crossing boundaries, such as the challenges mental health may present in professional work, this ability often can be the difference between success and failure. In my own case, Ben helped me move from a panicked junior engineer to someone that has the courage to tackle increasingly large problems.

Marco
Tobin has great experiences in different companies and jobs to share, this allows him to make you understand things that you might not have seen yourself. He guided me into choosing a path for my career, Im now more secure of what I want to do. He has patience and always tries to help, I would recommend him for anyone who is looking for guidance and would like to learn from his experience.

Jean Mejicanos
Ben and I have met up around 2 hrs/week for the past month. It's been an incredible journey together. Ben is extremely wise and knowledgeable in the tech area and also has great mentorship abilities. I made a lot of progress in getting my first job and also learned a lot about motivation and procrastination. I'm excited to continue to build a stronger relationship and continue to get valuable insights towards reaching my goals.

Brian Kim