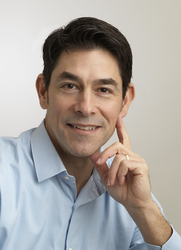 Benjamin Solomon

Paris, Ile-de-France
Executive Coach, Entrepreneurship Coach, Life Coach
Associate Certified Coach, Erickson Professional Coach, Action Learning certification (collective intelligence method) certified by IDELA
I support dissatisfied and unfocused executives and individuals clarify what they truly desire so they can unblock what's holding them back from making great, life-changing decisions.
About Me
I coach dissatisfied and unfocused executives and individuals clarify what they truly want so that they can make great decisions.
Do you often feel frustrated that the choices you make lack conviction and focus? Have your decisions led you to feeling under-challenged and unclear about what's most important?
It doesn't have to be this way. You also can make great decisions and feel satisfied. You most likely haven't yet clarified what is most important for you. You probably haven't yet stepped back either to imagine what exactly you want and how you could be impacting people differently once you are there. What is certainly missing is a clear picture of who you want to become in this transformation. I can help you get there.
My clients often tell me that the powerful questions that I ask, the coaching tools I use, and my calm non-judgmental manner help them to take the right distance needed to gain key insights into what's most important and to see the possibilities that open up for lasting change.
My own journey has required key decision-making over the years. After graduating from the University of Wisconsin and then doing graduate work at the University of Minnesota, I made a life-changing decision to move to France in order to start my own training business, acquire the French language, and, most importantly, grow as a person.
Today, in addition to having more than 20 years of experience working with professionals in a corporate context, I possess coaching credentials both with the International Coach Federation and with Erickson Coaching International. Since 2016, my keen listening and people skills, professional manner, and familiarity with the corporate environment have served me well as a coach where I've been supporting people, like you, in making their best and most rewarding decisions.
Reviews
Ive worked with a number of coaches over the years, but Ben stands out among the rest. Hes got a focused, consistent approach that gave me solid results from each session. I brought a lot of different topics to our sessions - some were personal, others were professional. Regardless of the topic, Bens questions were spot on, he listened deeply and helped me get to the issue behind the issue, so each session was productive and valuable. Strongly recommend.

Jed L.