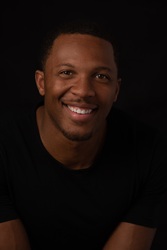 Bennie Fowler

Denver, Colorado
Leadership Coach, Entrepreneurship Coach, Executive Coach
BA, NFL athlete and Super Bowl champion
I work with business leaders and entrepreneurs on maximizing their performance personally and professionally by helping them gain clarity on what they want. Also on who they want to be and need to be.
About Me
Step 1 – Open the door that leads to the next room. The initial assessment involves the current state of mind of the client – satisfied, dissatisfied, overwhelmed, distracted, winner, loser - and why. The goal: to get familiar with the client and help them to be open to change and start making mental shifts. We get to know the client with some personal and business background and agree upon the philosophy of the coaching relationship.
Step 2 – Walk through the door of the new room. Transition: Identify how the past may be pulling the client back. Get client to understand that they are the message, therefore, their vision for their business and life communicates everything to their employees, co-workers, customers. We provide the client with a set of tools to ensure that their vision and mission aligns with a bigger picture, making everything easier from goal setting, to prioritizing actions in day-to-day activities or making tough decisions.
Step 3 – Walk around the new room. Assist client in evaluating the strength of the working relationships. In other words, is the client surrounded by the right people with the right gifts to move the mission forward? The goal is to get a clear idea of the business; shrink the focus to the assets, liabilities and threats, and develop improvement opportunities. Through time management, effective delegation and prioritization, we will use this assessment to inform goals and navigate client in the direction of their true purpose.
Step 4 – Take control of the new room. Establish a rhythm. The most successful people don't set out to make money, they set out to motivate. They don't want to change your vision; they want to change your life. Now that the client is ready to set powerful business goals and personal goals that align with the company's mission and vision, we will ensure that long-term goals map out into the day-to-day business activities through annual and quarterly goal setting and monthly action setting
Reviews
Bennie doesn't have any reviews yet.