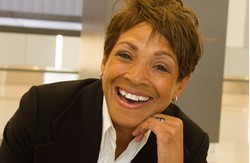 Beth Burns

Chicago, Illinois
Money and Finance Coach
BS, MBA, University of Chicago - Booth School of Business
I coach men/women in their daily relationship with money, improving saving and spending behaviors. I educate about the financial markets leading to active engagement in the growth of the $$$ you save.
About Me
Would you like to get a better handle on your finances?
Do you need assistance pulling together a budget?
When you receive the statement for your 401(k) or IRA, do you wish someone could explain it to you? And explain the other investment options available?
Would you like to better understand how to build wealth in the capital markets?
A financial empowerment coach can help!
I am a financial empowerment coach, speaker, and author. My book is available on Amazon and titled Inner Strength, Outer Success - A savvy gal's guide to financial empow(er)ment.
The essence of financial empowerment is controlling the flow of your money. Your saving, spending and investing behavior is fundamental to this flow. Gratification is deferred yet rewarded when you save while spending fuels immediate indulgence. A balance between the two is needed to master financial empowerment. I will partner with you to customize sessions that will address your personal financial objectives. Your financial success is paramount in the process.
Planning
Devise a savings and spending plan that will align with your short-term and long-term objectives. We will discuss in depth your life's goals, what does "pay yourself first" mean to you, understanding credit and interest rates, how to build wealth and budgeting and prioritizing.
Education
Comprehensively understand the financial markets so that you can, with confidence, plot the long-term growth of your assets. My objective is for you to have a better understanding of the terminology used and become better equipped with making investment decisions.
I have over 25 years experience in the financial markets. I have a BS in Engineering from Michigan State University and an MBA from the University of Chicago. I have worked with seven different organizations and successfully navigated myself financially through two periods of unemployment.
I coach others to be better stewards of their money.
Reviews
Beth doesn't have any reviews yet.