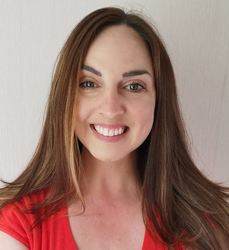 Beth Hewitt

Liversedge, England
Spirituality Coach, Life Coach, Performance Coach
BA, Level 5 Diploma in Performance Coaching with NLP
I coach heart centred individuals or entrepreneurs. Or career professionals who are looking to pivot whilst building a positive mindset for the future.
About Me
Do you find yourself stuck and unsure about what direction to take in life? Are you disillusioned with your career and contemplating a different career path? Or perhaps you need support creating some positive habits and long term mindset shifts.

I specialise in life and business coaching for heart-centred entrepreneurs and individuals looking to pivot in their career. Whether you are coping with a setback or unsure about your next steps, my goal is to enable you to gain better insight and help determine your next steps.

I use traditional life and business coaching methods coupled with positive mindset strategies, creative visualisation, the art of gratitude, and journaling. My sessions are always bespoke and personalised according to your goals, fears, and availability. Additionally, I believe in the power of community so you also have access to a supportive community and a weekly podcast for ongoing support outside our coaching sessions.

I am a warm, empathetic, and non-judgmental person that infuses positivity into every session. In time, you will experience a shift towards hope, optimism, and will be motivated to pursue your aspirations with passion and purpose. If this sounds good, please get in touch. In addition to helping me get a good understanding of your blocks, I can answer any questions, and this will also ensure that we are a perfect fit.

Thank you for reading my profile, and I look forward to working with you.
Reviews
I didnt know what to expect from the coaching sessions; but Beth was very good at putting me at ease. Giving me space to consider areas Id like to focus on and outcomes Id like achieve. I found the coaching enlightening because it encouraged me to look forward, at the same time as recognising my past behaviours. Our sessions helped me understand triggers and taught me physical methods to aid focused thoughts, to visualise my desired future.

Dawn L