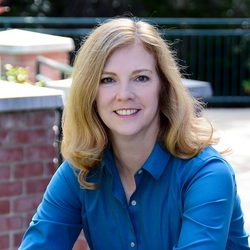 Beth Strathman

Salt Lake City, Utah
Executive Coach, Leadership Coach
BS, Associate Certified Coach, Narrative Coach, Senior Professional in Human Resources, Juris Doctor
I coach women in leadership who want to have more positive impact in their companies by gaining greater focus, composure, and influence with their teams and colleagues.
About Me
Beth has a passion for cultivating the best in others. She is a keen observer of people and has been a student of human behavior and performance throughout her careers in education, human resources, and coaching. She is known as a practical straight-shooter with a great sense of humor.
As a leadership coach, Beth works mainly with women in leadership who want to have more positive impact within their organizations by gaining greater composure, focus, and influence with their teams.
This coaching support benefits individual women by increasing personal confidence, leadership skills, and effectiveness. Their companies benefit with greater gender diversity within the leadership ranks, as well as greater retention, engagement, and profitability.
Beth earned a bachelor's degree from the University of Kansas and a Juris Doctor from the University of Utah, SJ Quinney College of Law. She is a member of the Utah State Bar, earned a certification as a Senior Professional in Human Resources (SPHR), and is a certified coach through the International Coach Federation.
Beth has served on non-profit governing and advisory boards in the Salt Lake area, including the Governor's Committee for Employment of People with Disabilities. She enjoys great friendships, traveling, cooking, hiking, and snowshoeing.
Find more information and testimonials on my website.
Reviews
3 reviews (5.0)
I had the privilege of being coached by Beth in 2012 for six months and still carry the tools she gave me back then today! Not only am I more organized, the tough conversations are just second nature to me now. Beth's coaching method spoke to me in ways that others did not and I so appreciated her humor as well. I have more confidence to speak up in meetings and have conversations right away, instead of letting things "fester". Beth's conversation planner has really helped me frame what I want to say before I go into a difficult conversation. I highly recommend Beth as a coach or for larger group trainings!!

Karin Skidmore
Beth was always prepared for our coaching sessions with what I needed. She was very responsive to my needs and to my style. She helped me through some very difficult decisions and situations. I always felt that I was working with her in a way that helped me to be the best I could be.

J Wright
Beth Strathman is a wonderfully talented leadership consultant. Her approach is practical, effective and personalized. I would highly recommend Beth!

Carrie Romano