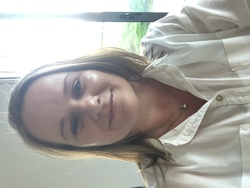 Betsie Bennett

Victoria, British Columbia
Life Coach, Health and Fitness Coach, Career Coach
ICF Member, PN-1,ProCoach, Master Life Coach
I love partnering with moms, regardless the age of their children or the stage of their career, who wants to be the best version of themselves and change thinking patterns that are holding them back.
About Me
My life's purpose is to empower people to create a legacy that they can be proud of.
I understand the challenges of achieving sustainable results. As a Life Coach, entrepreneur, and busy mom I know well the struggles of trying to balance a career and family life successfully. My coaching philosophy is to provide the tools, strategies, and support in order to help you create a meaningful change in your own life. My focus is on assisting you in setting achievable goals, and trading in those bad habits, for better ones, which will ultimately lead to you improving your health, wellbeing and quality of life.
Reviews
3 reviews (5.0)
I had a consultation with Betsie with regards to intermittent fasting. I've done some research on the topic, but speaking to Betsie about it, brought a much better understanding. Betsie has a personal approach that not only makes your health goals reachable, but also get you excited. I am grateful for her knowledge and can't wait to see the results! She even let me still have my chocolate! Thank you Betsie!

Annette Malherbe
Excellent service. Very well trained therapist. Quick response.Betsie Bennett understands her clients and adress the problams with great knowlidge and empathy!!

Liesel Pretorius
I had a very rewarding and insightful session with Betsie. She was both compassionate, empathetic and inspiring whilst maintaining her professionalism. I would definitely use Betsie's services again and would highly recommend Betsie to anyone needing guidance and direction.

Susan