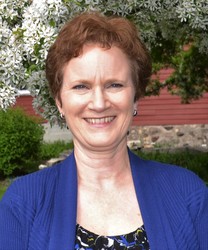 Betty Arntson

East Troy, Wisconsin
Career Coach
BS, Certified Vocational Evaluator
I specialize in helping people that are facing a career transition or want to consider making a career change. I help people to recognize what they truly value and need to create a brighter future.
About Me
Career Coaching has always taken center stage in my own career....it is my passion. As a Certified Vocational Evaluator, I initially worked with individuals facing significant barriers to employment. Helping someone find options when it feels like all the doors are closed, is rewarding.
I opened my own business to serve professionals, after recognizing the prevalence of dissatisfaction in the workplace and the lack of objective resources to provide career guidance. I work with people in all phases of their career development - from students who are unclear what to major in to adults preparing for the transition to retirement. If you are facing a career transition, whether with great anticipation or great dread, I can help you find your way.
While I do use some surveys as tools to help you recognize your interests and values, the core of my process is listening. A strong understanding of your past experiences can guide future decisions. I provide reflection pieces to give you insights into what it is you truly want and need from your work life. You will be empowered to determine your own goals and timeline using this assistance. I will also provide tools that will help you to maintain some objectivity as you consider new opportunities.
My coaching services are personalized. Some people want one session with some reflection - that is fine with me. Some people need to meet routinely over a long period to better walk this path - that works for me too. You are really in the driver's seat when you work with me - I am just helping you read the map!
Reviews
20 reviews (9 verified) (5.0)
It was great getting the chance to work with Betty during my career exploration process. Betty is extremely knowledge and kind which made working with her very enjoyable. I would recommend Betty to anyone interested in finding a new career!

Morrel Francis
I would highly recommend Utilizing Betty in updating your resume as well as fine tuning the career you are after. Betty has great experience and really has a way of helping you read through a job post, breaking it down and seeing if aligns with your strengths and values. I feel I am on a more precise path to the career I am looking for after working with Betty. Would highly recommend Patti

Patti Wagner
Betty was easy to work with. As someone who hasn't updated my resume in years, Betty made the experience a pleasant one. She was easy to talk to. Asked lots of questions to get a good understanding of my work history in order to create a resume I am comfortable with and proud of. I would highly recommend working with Betty on your resume needs.

Vicki
Julie
Betty was very responsive, helpful and knowledgeable about today's job seeking trends and resume requirements. I know I can reach out to her any time for additional counseling.

Sandra
Positive experience

Jimmy Brothers
Betty provided remarkable insight that previous resources had not. For a 50-year-old looking to get out of a dead-end job that I've been at for 20 years, she provided the encouragement and direction I needed to get our there and tackle a whole new world of job hunting. Though I had previously paid someone to update my resume, Betty took it to a whole new level. She went beyond writing "fluff" that anyone could boast to highlighting real-world accomplishments and skills, while peppering in key words (industries, platforms, etc.) that would get me through resume scanning software. Betty's work was so impressive, I asked her to write my cover letter and update my LinkedIn profile as well. I now feel confident in exploring new opportunities, knowing I have much to offer.

Anonymous
Betty provided the needed career guidance and support during a brief hiatus. She expeditiously leveraged her vast arsenal of tools and experiences ...allowing me to move in the direction best suited for my competencies, values and skill sets. Thanks Betty!

Jim
Outstanding insights, guidance and support. Impressed w/Bettys utilization of analytical tools and processes to formulate a plan. Extremely beneficial!

Jim
It was a pleasure to work with Betty. She was very helpful in helping me identify my strongest skills and establishing a career path.

yp
Betty is an amazing career coach. Through conversation, she was able to distill my life and career priorities down to the key elements. The guidance she has provided me has allowed me to focus on goals and make positive adjustments to my path, pivoting my career. The resume she created has streamlined the application process and led to multiple job offers.

Kara Ottum
After 11 years with my previous employer, I felt excited and nervous about my job search. With Bettys help, I felt that I had complete control of the interview process. The interview preparation she helped me with was perfect. With her assistance, I was able to clearly articulate my strengths and represent myself as a qualified, competent candidate. I went in to interviews with optimism and confidence. The entire process allowed me to understand my value, and more importantly my potential. With Bettys guidance, I faced my career transition with enthusiasm and determination. Her coaching and support was instrumental in helping me find my new perfect professional path!

Gayle V.
Betty helped me immensely with my resume and job search. She worked on it with me to make it more professional and resonate with prospective employers. We had several in depth meetings about what I wanted to do with my degree, what type of jobs interested me, where I'd like to live, what kind of work environment suited me, etc. Before working with Betty I had little idea of the direction I wanted to move with my career. Betty helped me pursue jobs I was passionate about. When I was chosen for an interview, Betty helped me prepare by coming up with some potential interview questions and talking me through some things I should expect. Her advice was crucial and I felt confident and relaxed during the interview and ended up landing the job. I would recommend Achieve Career Consulting to anyone. Betty does everything she can to help you succeed and put you on track to have the career you've always wanted.

Ben
I had a great experience working with Betty. She was very prompt, responsive, and really took the time to understand my interests. She also provides you with undivided attention to make the experience feel even more one-on-one.

D.A.
I had a long discussion with Betty to analyze my interests and determine what my next career steps might be. Before we talked my mind felt scattered, but she helped me organize my thoughts so I could better understand my work-life priorities. Betty has a true gift for listening and making a person feel comfortable. I highly recommend working with her!

Becky
I recently met with Betty for her assistance in revamping my resume and cover letter. She helped me tailor and customize my resume and cover letter to the jobs that interested me most. She did an excellent job of getting to know me by taking the time to understand my needs and aspirations. I highly recommend working with Betty. Her approach isn't a one size fits all. She will work hard for you and with you to help get you to a great place!

Tim
After raising my family, I was in the position to rejoin the work force. This was a daunting task, from filling out an online application, updating a resume and highlighting my life skills. Betty's first priority was listening to me and my needs and expectations. We discussed in detail what would make me happy. She takes the time to make sure a job is the right fit, for me and the employer. Every step of the process is covered and discussed in a positive way.

Kathleen
I graduated in May 2018 with a Bachelors degree in Business Administration. My search for a job after graduation started in late 2017, and I was still searching for a job in my field for over 2 months after my graduation, with no luck. I was looking for full-time work in a rural-type area, which was seeming less and less likely for me to find. I didnt want to give up on finding a job in my field and desired area, and Betty was very supportive of these efforts. She is a very active listener and took all of my past experience, likes, and dislikes and was able to help guide and narrow my search to best reflect the type of job I was really looking for. The interview process has always been a weak point for me no matter how much I tried to prepare. Betty spent a lot of time helping to prepare me for the interviews by using multiple sample questions and scenarios. She was so helpful in finding the best experiences from my past employments in order to answer effectively. After talking with Betty, I had never been more confident or prepared walking in for interviews. She would follow up regularly to to check my progress and offer any further help I needed. Betty was able to help me maintain a positive attitude about my job hunt, which felt like a hefty order. After about 4 months with her help, I now am employed at a job that is not only in my field, but is everything I wanted in a job. I wholeheartedly believe this is due to all the fantastic help that Betty gave me. If I ever need to find a different job, she will be the first person I contact. I am so appreciative of all the work she did to help me find I job that I love.

Emily Halpin
I was recently laid off from my software engineer position after nearly 25 years with the same company. After locating my 20+ year old resume, the task of updating it seemed overwhelming. I realized I needed help. Betty was able to help me wrap my head around the task at hand. She asked lots of questions, listened to long work stories that detailed my experience, extracted the key information, and condensed everything down to a single page resume. The whole process was very conversational and Betty had a good eye for which skills to highlight and the best format to present that information. She explained how resume scanners work and designed my resume to maximize hits from online search engines. She also walked me through setting up a LinkedIn account to present myself in the best possible light. The resume looks great, and I am now ready to start the job search. I'm sure I will be in contact with Betty during the remainder of my search, but getting that resume ready was a huge accomplishment. Thank you Betty.

Gene
Betty Arntson is an incredible professional. We met at different times to first discover who I was as a person and talk about past experiences which lead to my specific skills and best environment to work in the future. Betty has a natural way of really hearing and understanding what a person is saying. That leads to a deeper understanding of the individual and the needs they have. Betty also provided valuable edits and critiques of my resume and cover letter to really capture my essence and to speak directly to the job description requirements. I can highly recommend Betty Arntson for any job seeker who wants to dig deeper to really explore themselves and to define the type of work for which they would be best suited.

Lori