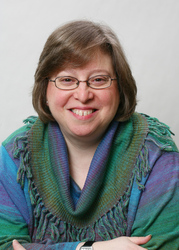 Betty Steinman

New York, New York
Life Coach, Business Coach, Spirituality Coach
LCSW, Certified Success and Abundance Coach, Certified EFT Practitioner
I offer Mindset Coaching to individuals and professionals who feel stuck or procrastinate to clear limitations, gain confidence and take inspired action to attract opportunities and create success.
About Me
Have you ever really wanted to accomplish something, you set your mind to do it and when it comes time you want to do anything else BUT that? Did you ever find that late at night when it really would be impossible to take action on your goal you suddenly feel like you want to do it? Or, you've taken many actions and keep getting the same results of being stuck. It's so frustrating because you want to move ahead and create your business or have more confidence or write that book or even just create a more abundant lifestyle.
Obviously, I've had some experience with this myself. And it took me some time to figure it out and make the necessary changes but I studied it like a hawk because my results were so important to me. Now I can help with what is holding you back because I know how to find what to pinpoint and how to help clear it. With my mindset coaching we define your vision, make a plan, clear away the limitations with a simple tapping technique. I provide respectful accountability for your actions until we get the desired results.
I include the use of Emotional Freedom Techniques (EFT) to help my clients create the satisfaction of greater success and create ease and confidence to pursue new opportunities. My clients also enjoy the empowerment of using visualization, meditation and intentional focus for faster goal achievement.
In addition to my own coaching practice, I am one of EFT Master Carol Look's original seven hand-picked Advanced Master Coaches and a part of her ICF Certified Yes Code Coaching Program, where I provide coaching and training both in the United States as well as internationally. I hold a degree in Licensed Clinical Social Work (LCSW) from Columbia University and have been in practice for 20+ years.
I believe that life can be fun, when possible, and is about continually becoming, creating, loving and expressing yourself in the world. I would be happy to help you go from stuck and holding yourself back to creating your ideal life.
Reviews
Betty doesn't have any reviews yet.