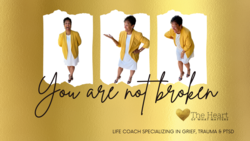 Beverly D'Amico

Loganville, Georgia
Life Coach, Spirituality Coach, Relationship Coach
BSN, MSN, Certified Grief Recovery Specialist, FAW Facilitator
The majority of my clients are female. They have a history of a successful life style. Later finding themselves feeling fear/anxiety and an inability to take the next step in life due to past traumas.
About Me
I have been a nurse for 33yrs. A retired Air Force Officer, who became certified in Life Coaching, Grief Recovery, F.R.E.S.H. Awareness Workshop. I specialize in women with Childhood Trauma/PTSD, Anxiety, Depression. I have a background in women's health and Religious Studies.
Many of my clients have lived a successful life style and one day find themselves unable to get out of bed, make firm decisions, some question their validity. They hit a glass ceiling.
As a nurse for 33 years I have learned that many physical illnesses are the result of emotional traumas, and unresolved grief. I believe everyone has the answers to their dilemmas, deep within themselves. The reason our internal information is not readily available for decision making, is due to life events, which has taught us not to trust our inner truth. Our Logic, our Heart. Our Instincts are often in conflict with one another, which results in Confusion, Distrust, and Fear. Sometimes we need someone to just listen and to help us learn how to listen to our self truths. By learning this skill you will grow in confidence and security.
My goal is to teach life skills that can be utilized daily. These life skills help an individual reach equilibrium and regain control of their lives. It will help to uncover the Truth behind the myths, so that they can live their best selves.
Many times we find ourselves stuck in mundane lives and unclear how we arrived at this unhealthy destination. We are so busy with the hustle and bustle, when things slow down we find ourselves feeling empty and/or unfulfilled. These feelings generally are the result of unresolved life griefs. My services will help you work through past and present life hurts/traumas/griefs
Reviews
4 reviews (5.0)
The first few thoughts that come to mind when is comes to Beverly is passion for the sick and protection over the weak. She is a blessing to say the least! In my years working with Beverly she has helped me see my potential all while helping me properly grieve the losses in my life. She is kind, compassionate, giving, and loving. I'm grateful for the words of wisdom she bestowed upon me. May she bless you as well!

Brittney Aramendiz
My sessions with Beverly D'amico have been life changing. I never knew the depth of my grief. She was able to help me bring all of my grief to the surface. I feel liberated ! Now I have the tools to handle my grief. Thank you Beverly ,

Sharon Wright-Hall
Beverly was everything I needed in a coach that I didnt even know I needed. She was very patient, understanding, and honest. Her honestly is what helped me breakthrough the painful parts of my life. She guided me and revealed to me what I needed to hear and what I needed to do to break free from all the pain I had endured in my life. She was very understanding and firm when I tried to back down and lovingly explained why certain parts were necessary in her approach to get me to the happiness I desired. She reassured me that vulnerability was strength and coaching her has completely changed my life. I now feel a joy I havent experienced in years and I am at so much peace. She truly has a passion for her clients and how she coaches. Best decision I made.

Nita Davis
Shes