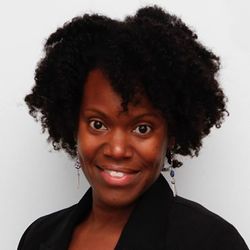 Beverly Kimotho

Brampton, Ontario
Life Coach, Christian Coach
Certified Professional Life Coach, Bachelor of Business Administration, Diploma in Adult Education
Are you an unfulfilled woman, unsure of how to pursue the call on your life? With my simple "Redeem the time" program you will seek, find and plan to grow in your calling within 3 months.
About Me
"The purposes of a person's heart are deep waters, but one who has insight draws them out." Proverbs 20:5
Are you a woman 35 yrs and older wanting more meaning in your life? Or perhaps you are experiencing an unexpected change in your life? You have ten plus years of work and life experience and have a sense deep down inside of you, that there is more/different for you to be doing. With all your responsibilities, how could you possibly think of even entertaining these thoughts!? Let alone act on them!
I have been there. I found myself spinning in a marital breakup and loss of employment! I wished that I had someone to walk with me as a fumbled through this period of transition. I was looking just to survive, not thinking I could actually thrive in this situation. I eventually made it through and now I am thriving. It could have happened sooner if I had known what I know now. My passion is to ensure that other women don't waste time like I did, but to live out their destinies! In 2009, other moms began to seek my assistance and I walked with them, each time revising my process. In 2016, I decided to formalize my training and become a Certified Life Coach. I also formalized that process into my 7 step Redeem the time program which involves 3 months (with 1 year accountability) of rediscovering who you were designed to be and making simple, realistic plans to pursue it. The process helps you to get order in your life, embrace fully who you are and live life abundantly. The process allows for flexibility as each individual is unique but still has structure to hit the key exploration areas. Other women may already have a good sense of what they are called to do. I recommend my Do your thing program 3 month program where there is complete flexibility to go how you flow!
I consider it a privilege to walk with women as they step out in faith and live the life they are meant to live. I would love to chat with you about the purposes of your heart!
Reviews
Working with Bev was an amazing experience. Her everyday bible application blew my mind. Something so obvious, Believers should live by, but is often the last tool we pick up for strategy planning. Bev is very passionate about her work; it shows in her delivery and interaction in each meeting.

Angélé, Legal Assistant, Toronto