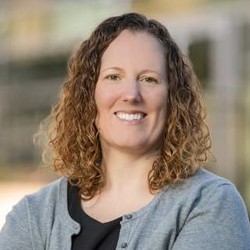 Beverly Rosen

Charlotte, North Carolina
Life Coach, Leadership Coach, Spirituality Coach
BS, MBA, JD, CPA, Certified Meditation and Mindfulness Teacher, Certified Spiritual Coach, Registered Yoga Teacher (200 hours)
I coach stressed out professionals and leaders. I help them to achieve their goals and find happiness while reducing stress, overcoming unhelpful patterns, creating purpose, and learning mindfulness.
About Me
I coach professionals and leaders who struggle with managing stress. I help them to achieve their goals while they work through the changes needed to create their dream career and life. Clients reduce stress and overcome unhelpful, and even harmful, patterns through coaching. They connect with their passions, create purpose for work and life, and make decisions as their authentic selves. This alignment leads to less stress, more success, and increased happiness.
I became a mindfulness coach because I was one of my clients. Through my 20+ year career as an attorney and CPA I looked like I was a successful professional and rising leader who had it all together on the outside, but on the inside I was a hot mess. I felt overwhelmed and overworked, and I was challenged by balancing the demands of work, home, and life. I eventually become physically sick from the stress, suffering from autoimmune conditions, depression, and anxiety. Through my healing journey I realized the part of my professions I most enjoyed was coaching others, and coaching helped me to end my struggle. I changed careers to become a coach to help others improve their lives.
I am completing my coaching coursework at the Mindfulness Coaching School, focusing on leadership and somatic coaching methods, and I plan to become ICF certified once I meet all requirements. As you can see above in this bio, I hold many graduate degrees and certifications. Where those are helpful for me as a coach, for you the most important factor for coaching to be successful is whether we are a fit. The only way to know is for us to give it a try.
I offer a free consultation and affordable packages with short-term commitments. I would be grateful for the opportunity to help you better manage stress, achieve your goals, and to become the best version of yourself.
Reviews
I am always amazed at the progress I make in my sessions with Beverly. She listens deeply and asks thoughtful questions that help me see perspectives I hadn't previously considered. Beverly shows empathy and reminds me to give myself compassion as well. She has really helped me get "unstuck" in some tough situations and helped me to see my path more clearly.

Kate R.