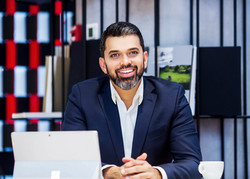 Bharat Phadke

Dubai, Dubai
Life Coach, Business Coach, Performance Coach
Self Growth Strategist, Business Advisor
Individuals looking for a comprehensive approach to Self-Growth, that will truly empower them & liberate them. Want to discover the place within to be inspired to learn how to create their own reality
About Me
I have 20 years of corporate world experience. I have now decided to become the master of my own time and pursue my Passion of Working with individuals and groups to define and achieve their self-growth path. I also provide advisory services for organisations, as with my extensive corporate experience, I aim to help organisations to achieving their goals.
My workshops
Personal Breakthrough:
Through this workshop, you can achieve the following:
• Identifying your Human Needs hierarchy.
• Identifying your current driving question in life.
• Focusing on what you want rather than what you don't want.
• Learning a language to communicate with your subconscious
Identifying and Deleting the limiting beliefs,
• Seed in new empowering beliefs
• Get rid of your negative emotional baggage permanently.
• Connect back with purpose of your life.
• Set goals aligning with your life purpose.
• Create a life of your choice.
2. Free Yourself
You can free yourself from things such as phobias, anxieties, weight problems, addiction, chronic pain and allergies.
3. Corporate Synergy
workshop is intended to establish the company vision and values, and its alignment across the organisation. It will Build an effective internal communication, recognize leaders within everyone and improved performance, motivation, efficiency and productivity.
Reviews
Bharat doesn't have any reviews yet.