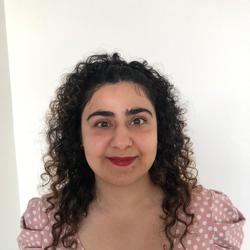 Bita Roshandoony

Amsterdam, North Holland
Business Coach, Life Coach, Entrepreneurship Coach
BS, Computer Science, Strategic coaching
I help professional women to stick to their small steps to start finding out their goals.
About Me
Do you hear that nagging voice in the back of your head, reminding you of all the things you said you were going to do- or that you know you need to do- but haven't actually gotten around to?
I know how it feels.
Lack of motivation, having less confidence and trust to our abilities and skills, and having limited resources. We talk to our partners and friends when in need and we feel they are judging you and the environment is not safe. We want them to support us and tell us what we want to hear. However, the reality is different.
When working with me, you will have an UNBIASED OPINION. I make the environment safe for you to talk, which means I will listen to you without judging you and do my best to help you.
I help you with providing an actionable plan to achieve your goals. I am the difference between dreaming and achieving.
I can help you develop an actionable strategy, break out of old habits, work past limiting beliefs, and get stuff done. I have helped more than 100 clients to be accountable and succeed in what they do in their life.
Reviews
3 reviews (5.0)
Shannon
I was curious about coaching to find out what motivates me in my work, what makes me feel satisfied? Was it time for a big change? Bita had some very interesting questions, let me find my own answers but also quickly recognised the essence of my challenges. Thank you Bita!

Catherine
Bita was fantastic! It was interesting to go deeper into other issues which are blocking your focus and take the time to examine your own mindset to challenge subjects. She wasn't judgemental at all and really helped me come to a conclusion through questions and advice. Highly recommended!

Dani