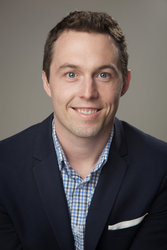 Blair Stark

Victoria, British Columbia
Career Coach, Entrepreneurship Coach, Executive Coach
BComm, Chartered Professional in Human Resources (CPHR)
I specialize in executive-style career coaching for entrepreneurs, individuals going through career transitions, and new workforce leaders to help them achieve their personal and professional goals
About Me
As a former HR professional, I specialize in working with business-minded clients whose focus is on their careers. Generally, my clients fall into one of three categories:
1) Entrepreneurs in the early stages of their business building journeys. These individuals are often looking to get their businesses started, trying to figure out what their next move is, where to focus their energy and resources and how to help their businesses grow.
2) Individuals going through career transitions, which may include looking for a new job or career, seeking to re-enter the workforce, or finding their passion to obtain meaningful work in that field.
3) New or struggling managers. These are often great employees but have never managed people before. More often than not, the focus of these individuals is on developing essential leadership skills.
I will help you increase your level of awareness and your confidence, help you establish clearly defined goals and objectives, and develop an achievable action plan. When you work with me, you will gain new skills relevant to your professional and personal aspirations and you will become a much more focused and determined individual.
The Process
With new clients I send over a questionnaire that will help me get to know them and get a basic understanding of what they are seeking to achieve through coaching. Then when the conversation begins I like to give them the opportunity any questions they have about myself, my background and what to expect.
From there I customize each coaching session to maximize the benefit for the client. I do this first by setting a solid foundation, which includes establishing a clearly defined goal or objective and desired session outcomes. Then we get into the more active coaching, which includes asking insightful questions, challenging assumptions, providing suggestions and mentoring.
The Result
Clients achieve things they only ever dreamed of and do them faster than they ever though possible
Reviews
3 reviews (5.0)
Blair has been a critical component to my success in transitioning into my current managerial position. Blair's guidance, insight, and support was invaluable as I navigated some challenging situations, and working with him has improved my effectiveness as a supervisor. He provided consistent encouragement and thoughtful responses that enabled me to communicate appropriately and become more confident as I learned my new role. Although there were times I felt overwhelmed with the tasks I faced, Blair kept me motivated to stay on track and guided me through to completion. Blair is easy to talk to and a pleasure to work with. I highly recommend him as a coach!

Karen F., Victoria, British Columbia
I have had the opportunity to receive coaching from Blair and it has provided numerous benefits both professionally and personally. Through my coaching sessions, I have been able to identify goals and aspirations that have been put to the side but have always been something worth pursuing. Having a regular dialogue with Blair has been key in providing the motivation to achieve these goals and overcoming the inevitable obstacles that present themselves along the way. The ability to communicate via video conference is helpful for someone with a busy schedule. I would recommend Limitless Potential Coaching's services to any person or organization looking to unlock the best out of themselves or their employees.

Jason C., Victoria, British Columbia
I can't begin to describe how being coached has changed my life. Prior to working with Blair, I just had a dream that was taking up space in my head. I had a longing, a wanting, and by my standards, it was something intangible. With my very first coaching session, he was able to help me gain clarity around what I wanted to accomplish with my business Women's Guide to Sanity, and take the first step into making it a reality. Today, I am growing my business and continue to reach new limits all because he helped me see that my only barrier is myself. Being coached has helped me define who I am as an entrepreneur and what my purpose is in life. I can easily say that today, I am a completely different women that exudes confidence, all because we established tools that I can utilize to get me passed the anxiety of the unknown. I have made the decision to make coaching a business expense because working with Blair has helped me turn my passion into a career and establish a sense of female community in my surrounding area. He will say that "This is all you", and yes, it was all me, however, without him bringing clarity in moments where I could not see, I wouldn't be where I am at today.

Suzanne C., Buda, Texas