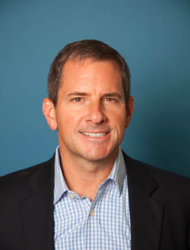 Business Coach, Entrepreneurship Coach, Executive Coach
Wharton M&A Program, CCL Leadership Development Program, 2019 South Florida Power Leaders in Tech, 2018 Economic Development Leadership Award
I help people become more effective business leaders and help startups/small/medium sized businesses improve their performance based on my 35 years' experience with startups to Fortune 100 companies
About Me
Bob Fitts has thirty years of experience buying, selling, financing, building, growing, integrating and re-organizing businesses, both domestically and abroad, for organizations such as Goldman Sachs & Co. and Prudential Financial as well as startups, early and growth stage and lower middle market organizations. He has been consulting small and medium sized businesses in a wide variety of industries on how to improve their operations since 2008.
• Key skills, abilities and areas of expertise include business coaching; corporate finance and venture capital; operations; turnaround management; mergers, acquisitions and integration; founding and scaling enterprises; complex project management; contract negotiations; quantitative and qualitative analysis; team building; multicultural adaptation; business development; relationship management; intuition to identify threshold issues; consensus building; entrepreneurship; exceptional written, verbal and presentation skills; and leadership.
• Have built and scaled 10 departments, business lines or companies. Vertical experience includes investment management, financial services, commercial and residential real estate (finance, development, and asset management), professional services, trade associations and non-profits, event management services, international B2B and B2C appliance sales and distribution, jan-san services and supplies, and consumer goods, among others.
• Participation in debt and equity transactions comprising approximately $5 billion in transactions value. This includes RMBS, CMBS, municipal bonds, direct real estate acquisitions and financings, corporate M&A and divestitures, and private equity and family office fundraising activities.
• Significant operations experience including overseeing budgeting, planning, marketing, advertising, communications, project development, finance, audit/internal control, technology, human resources, facilities, and general administrative activities over a 35-year career
Reviews
Bob doesn't have any reviews yet.