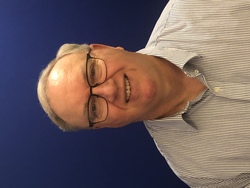 Bob Herndon

Dallas, Georgia
Relationship Coach, Career Coach, Life Coach
JD
I work with men who struggle with unwanted sexual behaviors. The focus is on the inner child and how that affects their behaviors today. Recovery is possible! Restoring marriages is also possible!
About Me
The statistics are frightening regarding sex/pornography addictions…both inside and outside the church. According to a recent study, 64% of Christian men and 15% of Christian women say they watch porn at least once a month. The numbers for non-Christians are even higher!
In response, in October 2020, I created Integrity Life Coaching .org and after specialized training, I became a Certified Inner Child Recovery Process Specialist. The purpose of that specialized training is to assist men who recognize that unwanted sexual behaviors has become a stumbling block in their lives and in their relationships. I know the struggles that sex/pornography addictions can have on those you love the most! I understand the enormous pain that impacts men dealing with this topic and on their partner!
If you know someone or maybe you struggle with unwanted sexual behaviors, please share my information so I can help them/you experience the freedom I have found from this devastating and shame-causing addiction.
Integrity Life Coaching .org - I offer free 15-minute consultations to see if I am a good fit for a potential client. Please reach out at www.integritylifecoaching.org; bob@integritylifecoaching.org; (678) 632-4498; or at my specific Facebook page at https://www.facebook.com/groups/2898656947045399
Reviews
Bob Herndon has helped me take responsibility and awareness to a new level. I've been under his supervision for 3 weeks and I'm already seeing improvements on my own growth. Bob Herndon is also very transparent with actual growth for porn addicts and sex addicted individuals. His style of transparency and self reliance has helped wonders for me. Bob has given me criticisms on my current emotional condition any time he sees I'm moving to fast. I work with Bob weekly and my anticipation to stop acting out is growing stronger every day with Bob.

Tiquel Baret