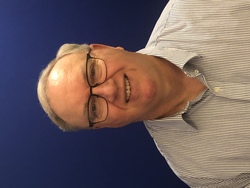 Bob Herndon

Dallas, Georgia
Relationship Coach, Career Coach, Business Coach
BS, JD
I help people with business, relationship, or career issues. I have over 40 years work experience in both the public and private sector. I have 25 years experience as a supervisor/manager.
About Me
I work with business owners or entrepreneurs who want to start, grow, or improve their businesses. This can be in the form of team building, communications, working 1:1 or with groups.
I also work with those who have relationship issues. This could be a variety of issues, unwanted sexual behavior, premarital dating, married couples' issues, communication, and other types of relationship issues. I can work with parents with problems interacting with their children.
Additionally, my prior work experience allows me to help those in career struggles, whether it be problems at your current career, or helping those set career goals if they wish to change careers.
I offer a free 15 minute consultation to see if we are a good fit. If so, we can mutually agree on the duration of services, cost, and find a convenient time to schedule sessions. Our sessions are typically 45 minutes at a time.
Reviews
Bob Herndon has helped me take responsibility and awareness to a new level. I've been under his supervision for 3 weeks and I'm already seeing improvements on my own growth. Bob Herndon is also very transparent with actual growth for porn addicts and sex addicted individuals. His style of transparency and self reliance has helped wonders for me. Bob has given me criticisms on my current emotional condition any time he sees I'm moving to fast. I work with Bob weekly and my anticipation to stop acting out is growing stronger every day with Bob.

Tiquel Baret