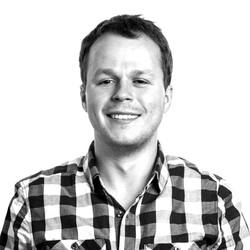 Bogdan Haiducu

Knoxville, Tennessee
Money and Finance Coach, Career Coach, ADD ADHD Coach
BSc Computer Engineering, BA Spanish, Financially Independent
Do you find yourself constantly stressed and struggling to juggle your corporate job and personal life? Does financial independence interest you? I can partner with you as you find your freedom.
Details

Knoxville, Tennessee 37920

4084757130

Send Message
Gender: Male
About Me
Do you feel burned out? Do you feel like work takes over your personal life and health? Do you wish that work felt more meaningful? Would you like to take some time off, change careers, or have more financial independence?
You can have more balance and find work that aligns with your values and needs.
First and foremost, how do you get to know yourself? What brings you joy? Which values or principles do feel passionate about? Then, how do you find your vocation, a word that has roots in Latin for "calling"? Honing in on your calling can take lots of time, patience, attempts, and failures.
What do you do when you realize that you would like to make a change in your life, especially when you see significant resistance? For example, quitting a position that does not align with your values, or recovering after a layoff or termination. Or perhaps taking time off to travel or to try something new. Regardless of the change, often having support from someone who has done it already can make all the difference.
Sometimes, in order to find a life that serves you and those around you, you need to get intentional and creative with finances. I can show you how to incorporate financial independence practices in your life. I define financial independence as not having to rely on work that does not resonate to meet your needs. Ever since I first read about these ideas in my early 20s, I integrated them into my life and was able to reach financial independence by 30.
I have changed course many times in my life, each time feeling uncomfortable before taking the plunge. Each time, it eventually paid off, and I often wish I had done it sooner.
For most of my career, I worked for technology startups in the San Francisco Bay area. I enjoy learning about technology and helping folks understand how it can help them. However, something felt off. I realized that I needed to shift course again and work with people more directly in areas that resonate on a deeper level... and here I am.
Reviews
2 reviews (5.0)
My career hit some hurdles during the pandemic but working with Bogdan helped turn things around. In particular, we worked on my mindset/confidence, interviewing strategies, targeting companies of interest, and Bogdan even introduced me to a VC in his Bay Area network. My candidacy was greatly improved by working with Bogdan and I highly recommend his style: warm, open, yet also clear and on point. I needed prioritization, support, and a true partner in my career exploration/search, and am happy to say Bogdan more than fit the bill. Once it came time to accept an offer, the choice was clear. We had already spent the last few months aligning on what was most important and ranking the options so making the final decision was easy. I accepted an offer and felt confident starting out in my new role, which wouldn't have been possible without Bogdan's expertise and dedication that went above and beyond my expectations.

Jen
I've had nothing but positive experiences while talking to Bogdan. He is very insightful and it astonishes me every time how deeply he can relate to different situations. Bogdan has helped to find solutions in difficult situations where it felt like I'm trapped and there is no good option. I am convinced that by combining the intelligence, wisdom, and empathy that Bogdan does not lack, he would be a great help to anyone in need.

Mantas Liutkevicius