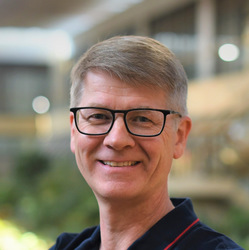 Brad Gibson

Calgary, Alberta
Leadership Coach, Business Coach, Life Coach
B.Eng., P.Eng.
Entrepreneurs, professionals, managers! You are leaders. Working on the next steps to making life better? I'll be Your Possibility Coach. Let's connect to your insight; one creative thought at a time.
About Me
For 10 years I was a technology based College prof.I have developed & sold 2 software based business concepts. I have worked as a design engineer & an engineering manager. My coaching started with students, then transitioned to developing better engineers. Over the past 15 years I have become dedicated to building communication, leadership and life skills in young leaders, entrepreneurs, managers, business owners and professionals of all kinds. To that end, I have taken formal training from the Manager Tools people, the Centre for Creative Leadership in San Diego, and as a Certified Executive Coach from Royal Roads University. I am dedicated to the principles, ethics and Code of Conduct of the International Coaching Federation and have an Associated Certified Coach accreditation from the ICF.
Reviews
Brad doesn't have any reviews yet.