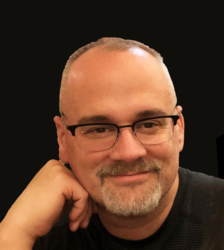 Dr Brad Larner Saginaw, Michigan
Christian Coach, Relationship Coach, Executive Coach
BA, MS, PhD, Certified Life Coach
I coach people to build their best selves and achieve balance between faith, work, family, and self. I specialize in these areas with individuals, couples, executives, and military veterans.
About Me
If you are looking to maximize your potential, are struggling to find work-life balance, or your life is in a holding pattern while you try to figure out what is next I will help you. For nearly two decades I have been helping people go from where they are to where they want to be. Let my knowledge and experience work for you.
Reviews
Dr Brad has 5 reviews.
I would highly recommend Dr. Larner. I have developed a lot of new skills and have new outlook into my life. I see him individually, but he has helped me in my relationship and developed new and better communication skills.

- Kamry
I especially liked learning new communication skills for communicating with my husband in a way that he's willing to accept.

- Beverly
I liked seeing connections between things I never thought were related to one another.

- Amy
One day I was lost in my relationship and thinking it was over. I came across Dr. Brad Larner's profile, not knowing he was Christian based. Brad has provided an unbiased, Christian approach to dealing with everyday trials and tribulations that couples seek, and at times don't know how to deal with them.

- msmbrazil
My wife and I have been seeing Mr. Larner monthly over the last two years. We have been married for 10 years now and I wish we would have started seeing Brad much earier. Our marriage is now so much better and so different, thanks to the Biblical guidance that Brad gave us and his sound counseling techniques and perspective.

- betterhusband