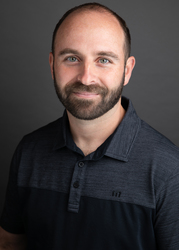 Brad Weyant

Austin, Texas
Entrepreneurship Coach, Executive Coach, Performance Coach
BS, Certified Enneagram Coach
My ideal client is someone looking to find more freedom in their work or life. They are feeling overwhelmed or trapped in some way in their work. The systems they have implemented are not working.
About Me
We practice Integral Unfolding together. Unfolding is how we expand and grow as human beings into a greater expression of our wholeness. We work real time with what is arising in direct experience somatically, emotionally, cognitively, relationally, and spiritually. We leverage the paradox of change through the core principle of letting be, letting unfold.
As we explore deeper and deeper into who you are, it provides you with an understanding of yourself you never imagined possible. The practice includes identifying fixations, felt senses, breathe work, somatic unfolding, and meditation in our time together. You also learn the steps to practice on your own beyond our sessions.
My style is a reflection of who I am. I am patient, positive, non-judgmental, a great listener and strong yet kind. Book a conversation with me to learn more and for us to get to know each other.
Over time as your level of self awareness continues to grow you are more easily able to access your full potential. Outcomes result in an increase in peace, clarity, value, strength, courage, joy, communication and trust. These expressions of your wholeness allow you to more easily take on the challenge you are brining to the coaching sessions.
I practice this on a daily basis with clients in Singapore, Canada, Pakistan, Germany, Great Britain, and the United States. I am a Certified Integral Coach. I completed my Professional Coach Course training through New Ventures West and have completed two levels of advanced coach training through Aletheia
Reviews
How do you put a value on being your best self? It's priceless, right? Although we so often neglect this key element to happiness. I met Brad at a time where I was about to turn 40, in transition mode, unhappy and struggling to find the path that felt right. Even from our initial meeting I felt comfortable connecting with Brad. He's so easy to have a conversation with, and through the months long process helped gently guide me to a place where I could find answers within myself. He has specific strategies that allowed me to reflect and work through somewhat complex issues. His positivity is infectious and his passion for coaching undeniable. I highly recommend Brad if you're ready to take the next steps and unlock your true potential.

Andy