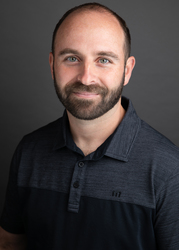 Brad Weyant

Austin, Texas
Executive Coach, Leadership Coach, Life Coach
BS, Certified Enneagram Coach
I best support clients interested in working on a long term process of developing a deeper level of self-awareness. This enables you to bring out your full potential in your life and work.
About Me
I have a passion for learning and continuing to grow which has led me to become a Certified Integral Coach. I completed my Professional Coach Course training through New Ventures West and have completed two levels of advanced coach training through Aletheia.
I have a degree in Kinesiology, the study of movement, from the University of Texas. This background movement and understanding the human body is a key element that I bring to coaching. I have been a leader, entrepreneur, consultant, mentor, and coach in a wide variety of settings.
I enjoy helping people, especially those running a business. I understand the challenges being a leader and the stresses that come with that role.
Clients come to me with a sense of being too busy and overwhelmed in their life or work. Sometimes they are stuck trying to make a big decision. Others are trying to find a solution to the recurring agitations and frustrations in their lives. Coaching is an excellent opportunity to set aside time to plan, reflect, and develop yourself and your leadership presence.
The Process:
We start with the goal you have in mind. We explore the challenges, difficulties, and hurdles that are currently in your way. With me as your guide, you sense into your inner world and continuously build your self awareness. You take the experiences that are discovered in our coaching sessions out into the world and live from this deeper sense of yourself. You are then more resourced from inside of yourself to handle the challenges in front of you. This is the process of personal growth.
The Outcomes:
Over time as your level of self awareness continues to grow you are more easily able to access your full potential. My clients rave about how they now show up in the world as their best selves.
I practice this on a daily basis and get coached by coaches in Singapore, Canada, Pakistan, Germany, and the United States regularly. This practice has been so life changing for me that I continue to practice it daily.
Reviews
How do you put a value on being your best self? It's priceless, right? Although we so often neglect this key element to happiness. I met Brad at a time where I was about to turn 40, in transition mode, unhappy and struggling to find the path that felt right. Even from our initial meeting I felt comfortable connecting with Brad. He's so easy to have a conversation with, and through the months long process helped gently guide me to a place where I could find answers within myself. He has specific strategies that allowed me to reflect and work through somewhat complex issues. His positivity is infectious and his passion for coaching undeniable. I highly recommend Brad if you're ready to take the next steps and unlock your true potential.

Andy