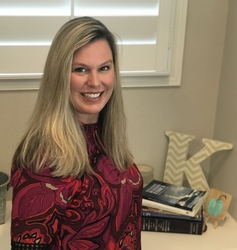 Brandi Kokos

Charlotte, North Carolina
Business Coach, Entrepreneurship Coach, Executive Coach
Professional Certified Coach
I coach professionals who are ready to live their best lives NOW! Are you ready to get UNSTUCK? Ready to take your business to the next level? Let's work together to create your plan for SUCCESS!
About Me
Do you find yourself running from one place to another, dealing with business or life's drama, observing lackadaisical results, watching results tank, and more…all while trying desperately to run your business? Are you are ready to provide yourself an enriching opportunity to learn and grow in areas that affect decision-making, innovation, leading change, strategic focus and clarity? Then let's work together!
The focus is to create a 'Path of Progression' for yourself that will allow you to achieve your goals sooner vs later. It's about increasing your own personal power (in the right way) to solve for deep-seeded issues and challenges that are under your influence.
I have a passion for helping people align their vision to results, empowering them and supporting plans and actions to achieve business (+personal) goals. While most of my experience is in coaching professionals, I've found that even while working on business or leadership related goals, most folks are going through things that on some level I've been through as well or that I am working on in my own life and/or I've helped others overcome a similar challenge. We are all intrinsically human, so many times there is a mindset or emotional issue blocking us from achieving our goals. We will work together on root issues to overcome challenges and meet goals!
Brandi Cox Kokos, Professional Certified Coach:
Serves as Founder of ZoBiz Marketing Solutions and Chief Coaching & Consulting Strategist. Brandi has over 25 years of experience in CX, marketing & development, executive and business consulting and program management leadership in working with the Fortune 500. Her specialties include strategy, problem solving and market/product positioning. She is passionate about local businesses and fostering the entrepreneurial spirit. "Every business needs sound strategy, vision, and leadership in order to thrive." ~Brandi Cox Kokos
Reviews
2 reviews (5.0)
Brandi is just amazing at getting down to the nuts and bolts of your business offerings and setting you on the right track! She has helped me prioritize multiple business opportunities and with her as a guide I have been able to consolidate my two enterprises into one with clarity and ease. She has pushed me to be the best I can be in just a few months of coaching. Very powerful! Life changer!

Amy, Business Owner/Entrepreneur
I have worked with Brandi for years. She is one of those people who can easily help you see the trees in the forest and know which ones are important. We meet regularly to work on our defined road map but when things get chaotic, I can always count on her to help me get the business back on track. She makes time for me, keeps me on track and out of the weeds. I don't know what I would do without her.

Jamie Robinson, SVP