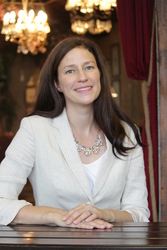 Brandy Caulfield

Bloomington, Illinois
Money and Finance Coach
Adults who are stressed about: -living paycheck to paycheck -in debt -financial goals not set -no emergency fund in place Together, we lay the foundation for your financial succe
About Me
Does money cause you stress?
Do you feel stress talking or thinking about money?
Are you overwhelmed at the thought of working on your personal finances?
Are your values in-line with your personal finances?
I help you find clarity and calm around money by putting a budget in place, developing good money habits, and setting financial goals.
Clients who work with me have:
* Gained newfound clarity around money
* Discovered their triggers and stemmed the outflow of money
* Learned savings strategies that align with their life goals
* Received a customized plan to implement immediately after meeting me
*Changed their money mindset
*Saved for their future
*Reduced debt
* And so much more
Give yourself the gift of financial security.
I can't wait to work with you!
Brandy
Reviews
2 reviews (5.0)
Brandy showed me that even in retirement accounts, you can be charged various, sometimes extremely high fees. With that knowledge, I was able to reduce my fees by at least 50% and since then, my 403(b) has actually made more money than Ive put in. She educated me about different paths I could take with my savings money. Now, only a year and five months later, my money has grown by thousands of dollars. --Chad Davidson, Faculty/Curriculum Coordinator, Kansas State University

Chad Davidson, Faculty/Curriculum Coordinator, Kansas State University
"I was completely overwhelmed with the 403(b) choices offered through my work. Brandy coached me through all of my options and gave me the tools to pick the right plan for me and my family. I now have such a sense of relief around my savings after working with her!" - Kassie, Chef Instructor, Culinary Institute of Michigan

Kassie Beach