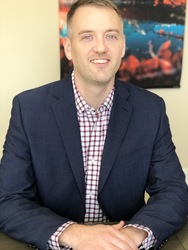 Brent Rossman

Lewis Center, Ohio
Leadership Coach, Executive Coach, Team Coach
BS, MBA, Board Certified Coach, Certified Genos Practioner (EI), Associate of the Casualty Actuary Society
I help leaders with technical backgrounds develop into stellar, emotionally intelligent leaders. Through increased EI and soft skill development, we will partner to maximize your impact!
About Me
I have had a life long passion for leadership and its principles and practice. This ultimately led me to coaching, where my desire is to help leaders grow. My coaching philosophy is about you. Each person is unique, so I tailor my coaching to what you need and the goals you're trying to achieve. I work hard to make sure that coaching sessions are fun, but meaningful. I believe the journey should be enjoyed, not just the destination. Let's work together to create a plan that maximizes your time and impact!
I am a certified Genos International practitioner. Genos International is a leading global assessment and evaluation company for emotional intelligence. Emotional intelligence is vital in our world now that we're increasingly disconnected from our environment. EI can help to increase employee productivity, engagement, and increase sales. I offer a robust set of EI assessments that will really open your eyes to the power of EI and how it can help move you and your career forward.
I spent almost 15 years as an actuary. So, I have a desire to help professionals with technical backgrounds succeed as leaders. Those with technical backgrounds often spend the early part of their careers developing the technical skills necessary to succeed. However, those skills aren't always what will make you successful as a leader or executive. That's where working with a coach becomes vital to the continued success of your career. Let's work together to round out your skill set and allow you to have an impact that can't be ignored!
Reviews
Brent doesn't have any reviews yet.