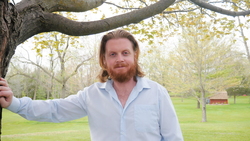 Brett Miller

Madoc, Ontario
Life Coach, Spirituality Coach
Neuro Linguistic Programming Coach, Certified in Neuro Linguistic Programming, Time Line Therapy, Hypnotherapy, The Power Process
I coach people who are looking for purpose. I help people step into there greatness, and strive to becoming all they can be in there pursuit of their life's purpose. Everyone has a seed of greatness!!
About Me
My goal for my client is to get down to the core root and find out their why, we all have goals and dreams given to us let's start working towards yours right now. There is no perfect time to do anything, what we have to do is create your perfect time. You may be going through something right at the current moment that is blocking you from going after your goals and dreams let's make a shift and help you start heading in the direction of your wildest dreams. We all have a choice from when we rise until we rest are your current choices reflecting yourself in a totally awesome way that you are so excited throughout your days, have a unstoppable mindset, have a new found energy that will make the closest people in your life go wow you are really loving that of what your doing. My coaching philosophy is genuine and very raw and real I am not a sugar coat type of person with that said though I do have a kind genuine heart that is going to look out for your best intentions no matter where you want to go. I am a certified NLP practitioner with a list of skill sets to help you break out of your comfort zone and your everyday normal to lead you into powerful, intentional, unstoppable results, from personal to business this is a on going process that requires daily rituals to have everlasting results from one self. When you start working more on yourself then your actual work you will find a dramatic shift in your life that takes you down a path of positive results and success, no one ever did anything extraordinary by themselves their were always a few great people helping them and guiding them along the way. Self development is a on going process that requires daily action to get unstoppable results. You never believed you couldn't do something until someone told you that you couldn't let's create everlasting change in your life, accelerate you to powerful, bold, intentional, extraordinary, and unstoppable results and into a new found belief where nothing is impossible.
Reviews
Brett doesn't have any reviews yet.