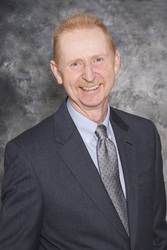 Brian Kail

Minneapolis, Minnesota
Career Coach, Executive Coach
CPC (Certified Professional Coach), CCC (Certified Career Coach)
In practice since 2015, I most often work with mature, or emerging professionals, that are reevaluating their careers. Clients are often college educated, ages 30 to 65, and feeling unfulfilled.
About Me
I am a Business Professional with over 35 years Corporate business experience. My most recent career change came in 2015, when I made a decision to leave my corporate position with US Bancorp (US Bank) where I served as a Liaison between Senior Business Partners, and Technology teams, and create my own company.
My company, Ascender Professional Coaching, LLC, aims to improve Business Quality of Life (BQL) through professional career, and executive coaching. We utilize an exclusive process-based coaching system, the ASCEND COACHING METHOD©.
CLIENTS: I work with mature, and emerging professionals that are feeling unfulfilled, and are considering a job, or career change. I use a proven system to assess, and map your career.
EDUCATION: MBA from the University of St. Thomas, and BA in Communications from the University of Wisconsin, Madison. Completed Coaching Training in 2015 at The World Coach Institute, achieved CPC, & CCC certification.
BUSINESS BACKGROUND: My first Corporate job after graduating from the University of Wisconsin Madison was preparing State, and Federal Bids at Ecolab corporate headquarters in St. Paul, MN. I worked in Systems Development starting in 1997. While working as a FTE I completed an MBA at the University of St. Thomas, St. Paul, MN. In my first stint with U.S. Bank, I supported USBANK.COM, and also had Project Management duties. After September 11, 2001, I was asked by management to review and improve processes for Enterprise Network Disaster Recovery and Business Continuity Planning. I was employed by Affiliated Computer Systems as a Business Systems Analyst for Architecture and User Interfaces for a $217 million dollar Medicaid Claims Processing System for the State of North Carolina. Later, working for SuperValu Inc., I earned their Exceptional Service award. I rejoined US Bank in 2010 and completed Data Mapping for the new US Bank internet Banking platform. In 2012, received the "Bronze Service Award" for outstanding service
Reviews
6 reviews (5.0)
I recently worked with Brian/Ascender Coaching for several months on how to find the best fit going forward in my career. I am college-educated, I even have a master's. I knew where my passions were, but I did not know how to articulate them to potential employers. Brian stepped me through a process whereby we could identify and capture my skills, experience, and passions in a way that gave clarity to my career and made me more marketable to employers. I especially appreciate our work on messaging, personal branding, resume review, and upgrading my LinkedIn profile. I found Brian to be a patient but focused professional. I would certainly recommend Brian & Ascender Coaching for any professional looking to review, clarify their career path, and help market them into their next role. Thanks, Brian!

Jenessa C.
I have worked with Brian for several months to clarify a vision for my work and family future. Brian had me work through several assessments to get a concrete baseline understanding and background of who I am. He used those results, great questioning and listening skills and a great framework to figure out (1) Where Ive been , (2) Who I am and Where I am, currently, so as to (3) best coach a way forward. Brian does not tell you what to do he offers practical and pragmatic suggestions, homework, questions, frameworks, refinements, motivation and brainstorms scenarios to coach along side. I felt a great sense of ownership in the results of our time together. These are discussions that are hard to have with colleagues, friends, counselors or significant others because they have pre-formed opinions, have agendas, have no business experience, are unengaged in your success, lack focus and/or completely lack coaching expertise which makes Brians professional coaching very value-added. Brian is professional and was/is committed to my progress and success. I have since recommended him to several folks. Thank you so much, Brian

Brett Hildreth
Brian was very straight forward and easy to work with throughout the career coaching process. The various tools and expert guidance he provided helped to distill all the swirling details and stressful decisions into a format that I could apply and modify as needed to fit the opportunity. He stayed plugged in and provided the support and encouragement I needed to explore new career opportunities.

Beth D.
I was a long time client of Brian's. Our engagement extended to about 2 years. First, I want to say Brian is a good listener. This provided support as I went through challenges in my career, and personal life. Brian was always patient, and had a way of allowing me to open up. Second, through use of career tool we were able to understand in detail my skills, and passions. I found Brian provided insights, and our work had great value for me. I can certainly recommend Brian and Ascender Coaching for anyone considering a career change, or looking to do a deep dive into career options."

Les P
Brian was great to work with. He was professional and flexible with scheduling changes. His knowledge is deep, which helped him guide me through a career re-direction. I thought his mock interviews and feedback were instrumental in helping me land my new position. I would highly recommend Brian!

Brett Ashbach
I know Brian has been a serious practitioner of Coaching since he completed coaching training in 2015. I have seen first hand how Brian handles himself in a professional manner, gets to the root of a client's problem quickly, establishes a plan, and workable action steps to move his clients forward. He truly cares about his clients, and is a great listener! This along with his professional training, and structured approach, makes him a great coach to work with in Career, Executive Coaching, and even general Life issues. Hire him and you will be getting a true professional, one that works from a proven method, and delivers solutions quickly. Recommended!

Woody K.