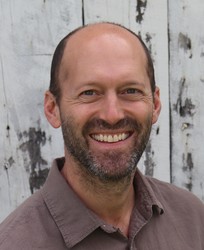 Brian J Smith

Grand Rapids, Michigan
Relationship Coach, Life Coach, Business Coach
BS, MBA, Certified Professional Life Coach
Relationship not working? Need a new career? Turns out, these are related. We struggle with these decisions because we've been suppressing our needs. We'll discover your needs and create a new path.
About Me
Are you struggling in a relationship or unsure what to do in your career? It might surprise you that these common challenges are closely related.
We've been conditioned to believe that these problems are caused by some character flaw or personal inadequacy. The reality is, relationship and career uncertainty, and difficulty in making decisions, are symptoms. And the cause of these symptoms is that we have been trained by our society, culture, and families to suppress our needs, so we don't even know what they are.
Dr. Gabor Mate calls it a "toxic culture" that doesn't meet human needs. Marshall Rosenberg says, "In our culture, most of us have been trained to ignore our wants and to discount our needs." Jiddu Krishnamurti says it best: "It is no measure of health to be well adjusted to a profoundly sick society."
In our sessions, I will not waste any time helping you see how your patterns, habits, and decisions are affected by cultural and familial influences and how this leads to you not getting your needs met. I will direct you to articles, youtube videos, and podcast interviews that will help you understand the direct link between the culture's toxicity and your difficulty in making decisions about relationships and work.
Next, we will determine what your needs actually are. We will identify changes you can make that will free you from this cultural baggage. This will allow you to take tangible steps to having your needs met, perhaps for the first time in your life.
You'll be shocked how naturally a new path will emerge to what you truly want. You will confidently navigate relationship and work decisions. And you will know you're on the right path because it will feel authentic and genuine.
Reviews
2 reviews (5.0)
Brian has provided a safe and supportive space for me to process my experience. When I have felt stuck in a situation or unsure of how to navigate relationships, Brian has helped me to gain more insight into myself and the situation. After a session with Brian, I feel calmer and I have more clarity about my path going forward. I highly recommend Brian as a life coach.

Katie R.
I appreciate that Brian prioritizes availability and seems to be so intentional when we talk about what my specific goals are. He has a unique background professional/personally and I find this improves his ability to meet my needs where they are.

Kenzi B