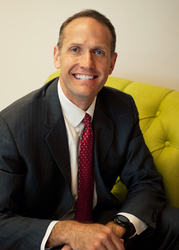 Brian Williams

Spokane, Washington
Career Coach, Leadership Coach, Team Coach
BA, MBA, My Everything DiSC Certified
I work with career professionals looking to develop as leaders, accelerate resilient growth, expand potential, balance life and work, tap into their most important values, and create positive outcomes.
About Me
I am the founder of StratIQ Consulting and the Accelerate! Coaching Program. I spent 10 years on Active Duty in the US Army serving with the 75th Ranger Regiment and in various assignments as an Military Intelligence Officer. After leaving active duty, I completed my MBA in Leadership at the University of Washington and have over 25 years of leadership, coaching, and training experience in the banking, insurance, retail, manufacturing, and defense sectors.
The Accelerate! coaching program is designed to combine Rapid, Methodical, Scalable, Personal and Professional Growth with Life Balance. Accelerate! is based on academic research and my experience as a US Army Ranger, Corporate Executive, Organizational Design Consultant, Entrepreneur, and Life Coach. The program is designed to be a customized, cost-effective, action-oriented, and easily understood framework for quickly achieving measurable results. It taps into the energy that drives peak performance for you and the people you work with.
What I have found over the past 25 years is that every successful soldier, entrepreneur, sales professional, or business person that I have met was willing to sacrifice their time, talent, and treasure in pursuit of their most important values. Having worked with thousands of people either in leadership roles, academic research, coaching, or employment there is compelling, data-driven evidence that human beings are constantly driven to develop their most deeply ingrained skills and abilities. When we combine values, skills, and abilities together that is where we find the seeds of the heroic life.
Reviews
6 reviews (5.0)
Brian is a tremendous resource. He is able to help guide you through your business goals and identify growth areas.

Mia J., Photographer, Los Angeles, California
Brian is an excellent consultant. He provides value well above what he charges. He's easy to work with, and offers great insights. I highly recommend him!

Jill G., Attorney, Washington DC
Brian has been instrumental in helping us formulate our sales and marketing strategy this year. We highly recommend him to any company looking to make quick forward progress.

Alex F., Owner and CEO, Quick Flora, Fort Lauderdale, FL
Brian is brilliant! As a big picture thinker, I've always been very clear on my vision for my business, but I didn't necessarily know how to get from point A to point B. With StratIQ Consulting's expertise in business operations and finance consulting, we've developed and implemented a strategy that cuts costs and improves our team's efficiencies, resulting in more opportunity for growth!

Kathryn B., Alchemy Communications, Calgary, AB
Brian Williams with StratIQ is a truly amazing and inspirational small business/start up coach and mentor. He has walked beside me from business plan on a napkin to building a company with sales, marketing, and a future. He is the trusted advisor to my operation. Brian understands the needs and fears of a small business owner and provides the guidance I need to navigate unfamiliar waters

Dave M., Owner and President, Live on the Hunt, Seattle, WA
Brian has helped me develop an action based strategy to develop my tax resolution law practice. He is very methodical, asks great questions, and listens very well. When I first started with Brian I was having difficulty developing my network and sphere of influence but could not figure out what to do. Brian coached me through the block and ultimately helped me double my revenue within just a couple of months.

Robert B., Attorney, Seattle, Washington