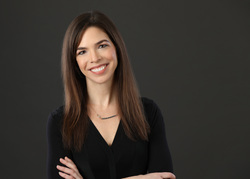 Dr Brianna Mann

Mound, Minnesota
Executive Coach, Life Coach, Spirituality Coach
Ph.D. in Clinical Psychology, Anxiety Specialist
I help high achievers find & heal what's lurking in the shadows, so they can break out of their prisons of responsibility, stop losing their sh*t & learn that freedom & joy aren't just pipe dreams.
About Me
Congratulations! You've ascended the ranks & you're in the big time. Problem is, you've won the battle but you're losing the war. Your job is pretty much the only place where you feel like you are #winning. This doesn't mean you are happy. You feel trapped & drowning in responsibility. But, quitting & doing something else isn't an option. So, you displace your feelings onto your family & employees. And, they are all real sick of you constantly losing your sh*t. You're turning into your father & you hate yourself for it. But you don't know how to NOT act like this. You've tried. Sheer willpower got you far in your career, but it's not improving your attitude or sanity.
The reason you don't have the life you want isn't because of some external reason: too much responsibility, other people in the way, your job. The reason is that internal factors, old wounds, fears & beliefs are currently running your life, dictating behaviors, controlling how you show up in the world, manipulating your moods. And, they are doing so outside of conscious awareness. I can help you find & heal the subconscious issues, so they stop running your life & get you reconnected with yourself, so you can feel something other than anger and resentment. Are you going to have to journal? Probably. Are you going to have to unpack some painful sh*t? Probably. But, having meaningful relationships with your family, feeling joy & breaking out of your prison of responsibility will make it worth it.

I'm not a "traditional" coach or therapist, though I do have the training of a clinical psychologist and much more, including a trauma specialization, two years with Aaron T. Beck, the father of Cognitive Therapy & 20 years of experience. Clients joke that I use magic on them. They aren't wrong. After my formal training, I studied Jungian analysis, psychological shamanism, inner child healing, dream work, consciousness evolution, meditation, the Law of Attraction, manifesting, mysticism, pagan magic & ESP.
Reviews
Dr Brianna doesn't have any reviews yet.