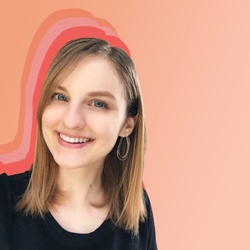 Brie Schmidt

Tokyo, Tokyo Prefecture
Relationship Coach
Cert. Cognitive-Behavioral Coach
I help women in their 20s/30s level up their love lives, whether single or in a relationship. We'll work together to establish healthy relationship habits, deepen connection, and grow your confidence.
About Me
I'm a relationship educator, coach, and host of the Bad Girlfriend Radio podcast. I'm your guide in navigating love and crushing the pressure to be a "perfect" woman or the "dream girlfriend." My approach focuses on healthy relationship habits, navigating relationship conflict, and self-empowerment. With a unique background combining an education in Sexuality Studies and Sociology (BA) and training in Cognitive Behavioral Therapy and life coaching, I offer a holistic and versatile take on love.
I'm available for online coaching through 1-on-1 live video calls or through email. In both, we will discuss your goals and the values driving you in relationships. We'll then get into the connection between your thoughts, feelings, and behaviors to help propel you into a complete inside-out transformation and mindset shift. You'll also receive personalized action steps, worksheets, and other resources to keep throughout the coaching process.
Reviews
Brie doesn't have any reviews yet.