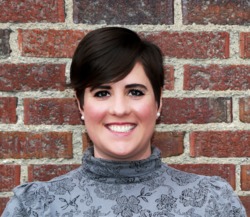 Brittany Pacini

Salt Lake City, Utah
Life Coach, Performance Coach, Leadership Coach
BS, Currently pursuing a Master's degree in Applied Positive Psychology and Coaching Psychology
I provide the tools to those who feel undervalued, unheard, not anchored, stuck, unsatisfied, lost, lonely, invisible, insecure, and suffer from imposter syndrome take complete control of their lives.
About Me
My name is Brittany Pacini and I am a certified Master Life Coach and the go-to Positive Psychology practitioner, currently pursuing a Master's degree in Applied Positive Psychology and Coaching Psychology.
For the past few years I have researched, studied, immersed myself in, and learned how to GO FROM ORDINARY TO EXTRAORDINARY by uncovering the skills, mindsets, habits, and tools that lead to a life of complete control, fulfillment, satisfaction, and happiness. I coach ordinary people to go from breakdown to breakthrough by helping them develop positive mindsets and implement positive habits that lead to improved performance, higher incomes, stronger interpersonal relationships and lives full of health and abundance. I uncovered a process that allows my clients to complete a full life assessment that identifies behaviors and patterns that have kept them in a life where they lack control, and then coach and provide the tools that allow them to finally take complete control of their lives. I focus my coaching on implementing positive habits, patterns, and behaviors that lead to decreased imposter syndrome, fear, stress, depression, anxiety, and loneliness. My clients finish sessions with greater clarity, motivation, vision, empowerment, self-awareness, focused direction, and control.
Those I coach have an unfair advantage against their peers because I have specialized experience and education in the science of happiness and the art of listening. I use science-based secrets to help my clients get measurable results. I pride myself on the fact that my success is a direct result of your success.
Science shows that positive psychology has incredible benefits. Because of this, a prominent positive psychologist has challenged positive psychology practitioners to give positive psychology away for free, or as cheaply as possible. Therefore, I have figured out how to give positive psychology away at a SIGNIFICANT discount. So, be sure to ask about my "extraordinary offer"
Reviews
2 reviews (5.0)
I had a great experience going through this program with Brittany! I learned a lot about myself and that helped me understand why I am the way I am and do what I do. I had my mind opened to a lot of concepts that are basic but really got me thinking- being mindful, and grounding myself- more often. My anxiety was really high before I started this and I am able to ground myself better now and have been fitted with tools that will help me for the rest of my life.

Amy C.
Working with Brittany has been nothing but eye opening, from the assessments given to discover who I truly am meant to be, to understanding the faults that I have don't make me any less of a person. Every week the discussions and exercises have me leaving energized and excited to learn more about what makes me, me. I look forward to continuing to work with Brittany in the future, and I hope others will to. The power of having someone to listen and direct unbiased does wonders for anyone regardless where they are in their journey, from the structure of the beginning, the reassurance they are on the right track, to the confirmation of lessons learned well.

JC McDonald