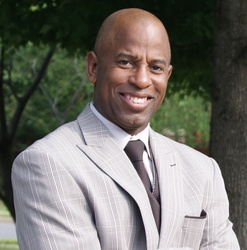 Bruce A Thomas

Woodbridge, Virginia
Executive Coach, Leadership Coach, Christian Coach
BS, Myers-Briggs Type Indicator (MBTI) Personality Assessments, 360 Leadership Assessments, DRiV Personality Assessment, Federal Coaches Network
My Christian-based coaching, including an assortment of training and development services, are devoted to grooming people, teams, and organizations for greatness!
About Me
G.A.M.E.P.L.A.N. FOR LIFE
With a life calling and passion to groom others for greatness, I launched a Christian faith-based coaching service that is devoted to providing top quality personal and professional development solutions to ignite positive transformation and powerful results; while equipping and enabling you for growth and success!
​
I was born and raised in the Philadelphia area, and was privileged to serve our Nation faithfully in the U.S. Air Force for 22 years before retiring as a senior enlisted manager and First Sergeant in 2003. Since then I've continued to served in the federal government and currently serve as an executive. Most important, I strived to use my God-given gifts to bless others in several Christian ministries since as a teacher, mentor, coach, inspirational speaker, and servant-leader.
​
I've received my coaching certification from the Federal Internal Coach Training Program, which is sponsored by the U.S. Government's Office of Personnel Management. I'm an Associate Certified Coach (ACC) with the International Coach Federation and a partner in the Federal Coach Network where I coach federal leaders and executives. I earned my Bachelor of Science Degree from the University of Maryland University College; earned three Associate Degrees from the Community College of the Air Force; and a graduate from the Federal Executive Institute.
​
My "diamond" Isabel and I have been married since 1988 and we are proud parents of three beautiful adult daughters.
Bruce A. Thomas Coaching, LLC values represent my values. These principles are can be summarized in my "G.A.M.E.P.L.A.N." for a successful life:
​
Groom self and others for greatness!
Aligned life mission, purpose, values, and ambitions.
Manage a balanced life…embrace the day!
Excellence and integrity as a way of life.
Power of attitude is contagious.
Love and care for people.
Adversity creates opportunity…seize it.
Nurture and cherish relationship with God and people.
Reviews
5 reviews (5.0)
Bruce made me more aware of the possibility of success by helping me realize that if I need to take the time and effort to invest in myself. When I got stuck due do a difficult work situation, Bruce helped me to refocus on myself. Now I'm on my way and my main goal of changing my adverse work situation was accomplished. Bruce's patience and clarity of thought made a big difference in the effectiveness of our sessions.

R.I., Gov't Employee
I was looking for strategies and skills to help me achieve a better balance between work and home, and being able to separate the two. I wanted to enable myself to "leave work at work." For me, the biggest benefit to my coaching sessions with Bruce was the targeted questions that helped me vocalize things I already knew but never admitted or said. I think I knew the answers to most of my questions, but having direct questions to guide me helped my mind meet my heart. I was able to find more activities I enjoyed outside of work, which helped me leave some work stresses at my desk for the next day. It helped me recognize strengths I have, and allowed me to take advantage of those to a higher degree in my work environment. I found the introspection helpful to my overall happiness and health!

Jessica R., Federal Employee
Excellent coach! Caring, informative- passionate. I enjoyed my coaching experience.

Nikkou R.
Bruce is a great mentor and coach. Totally committed to improving my professional and personal life. He guided me with his knowledge whole heartedly. I felt a wide and open connection from the first time we spoke on the phone to schedule our sessions. I've seen a very positive impact on my professional career. One day he told me "if you can dream about it, you can do it". His energy, passion and spirit are a vivid example of a great human been. I highly recommend Mr. Thomas as a coach or mentor. I'm fortunate to have had an honest, sincere and energetic coach like Bruce, at this point in my professional and personal life.

Melvin R.
Bruce helped me to further developed professionally and personally. My "Wheel of Life" was very helpful to learn that my life is not balanced and what I need to do to balance it. He helped me let go of limiting beliefs and believe in myself and become more positive about me and situations around me. Bruce is a great listener; he asked questions to allow thinking and analyzing; and provided feedback; He was honest / genuine, personable, allowed me to be me and feel comfortable in speaking up; provided resources; allowed me to set the agenda. I just want to thank you again Bruce for taking time out of your busy schedule to coach me. It has been a pleasure.

Lisa S., Government Employee