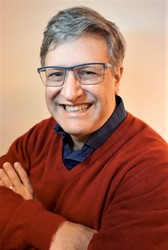 Bruno Fiorentini

Bellevue, Washington
Executive Coach, Leadership Coach, Career Coach
Certified Organizational Coach by University of British Columbia, BS in Economics, MBA in Marketing, DISC, The Leadership Circle, OKR
I coach expat executives who seek to learn about themselves and establish trusting relationships in multicultural environments.
About Me
I am an Italian-Brazilian who grew up in Brazil and lived in Australia, Singapore, and the USA. I worked in five different, continents managing professionals with different cultural backgrounds and experience first-hand the challenges that we face when dealing with different cultures.
I worked for 18 years at Yahoo, Microsoft, and Amazon, where I held positions such as Country Manager and Vice-President of Sales. In 2018, I decided to leave my job at Amazon and start this fantastic journey. That's when I founded 7WOOD Consulting. My objective is to transform the workplace by helping leaders and executives to collaborate, communicate, learn, and teach better.
​I hold a BS in Economics from UCM (Brazil) and an MBA in Marketing from Pontificia Universidade Catolica (Brazil). I also have certifications in Organizational Coaching (University from British Columbia (Canada), Strategic Management Program - CNI from INSEAD (France), IOT: Business implications and opportunities from MIT (USA), and a Basic Mediation Training from the Dispute Resolution of King County (USA). I am certified by the International Coaching Federation, and I hold DISC, Driving Forces (Motivations), and The Leadership Circle assessments certifications.
Reviews
7 reviews (5.0)
Bruno is an excellent coach and trusted advisor who has helped me immensely on my professional journey. I have been very grateful to have Bruno in my corner.

Nick Spang
Worked with Bruno for a fair amount of time (better part of 6 months) last year, and highly recommend him. Primarily, we worked on job search success, but he also helped me with some challenges I was having in my current role at the time. Learned a lot, and ultimately, his coaching helped me in securing a new position. All in all, a helpful, wise career coach who I wouldnt hesitate to engage again.

Kyle L.
Bruno not only helped me build on my executive presence, but also was my coach and mentor as I explored options for next steps in my sales career. He is able to leverage experiences working at large corporations for advice and brings a positive energy during coaching sessions. Bruno accommodated my busy schedule and made himself available when needed. He was an invaluable resource during the interview process and helped me prepare. I succeeded in moving to a new role and recommend Bruno to anyone who may be looking for a coach

Amir
In my work with Bruno he was curious, interested, thoughtful. He listened and was able to deliver really valuable feedback in a way that I could clearly see, understand and act on.

Artem Dyakonov
As a skilled executive of many years, Bruno easily guides with a confidence that is infectious. From our first informational meeting, I understood that he is one of those rare persons who truly makes you feel like you can do anything you decide. I especially appreciate his authentic cultural competence, high emotional intelligence, and integrity. He was also very patient with explaining new approaches and techniques with which I was not familiar. He contoured the sessions to my needs instead of adhering to a rigid formula or program. Bruno was generous with his knowledge and did not presume what I already knew as an executive. He asked those open questions so that I could find a way to create answers for myself. If you have the good fortune to work with Bruno, it will be clear to you that his main focus is that you thrive in your professional life and beyond. I heartily recommend Bruno Fiorentini as Leadership and Executive Coach.

Rex K. Brown
Bruno has been my cross-company mentor now for about a year. Qualities that stand out for me are his business acumen and empathy as a mentor and leader, a combination of qualities that is rare to find. He listens carefully and asks very thoughtful questions that truly make you think in new ways and see things from different perspectives. If you work with Bruno as a coach and mentor, you get his undivided attention and focus. You will benefit from his wealth of experience from working at leading companies of this century and with diverse people all over the world. I cannot thank him enough for challenging, sharing and learning with me !

Thabea Taeschner
Bruno brought enthusiasm, care, and wisdom to each of our conversations. With only a few questions and deep listening, he led me to my own answers. I found myself energized and armed with tangible actions after each of our exchanges. I highly recommend him.

Meera Bawa