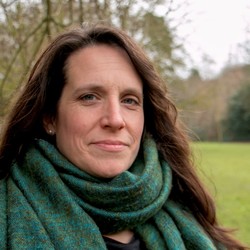 Bryony Rowntree

Leeds, England
Life Coach, Leadership Coach, Team Coach
Certified Professional Co-Active Coach, BSc, Dip in Antenatal Education
I coach people through confidence, overwhelm & going well into their next chapter. I enable people to be more self-aware, so that they have more choice & power; allowing them to live with more flow.
About Me
I believe that we are all built for whatever life throws at us and whatever courageous paths we choose.
Root Deep; Stand Strong; Branch Out - this is my journey with you. I will work with you to reclaim your anchor and space. I will hold space for whatever you bring so that you will get to where you want to be. We will work in collaboration for you to be the person you want to be, engage in life how you want to and be the author of your own journey.
My coaching practice is founded in the Co-Active Model - a wise approach to whole person, heart-level coaching. My style has been described as creative, intuitive, spacious and playful. I work with people to come back to themselves - identifying what is most important to them and the abundance of resources they have within themselves - strengthening their core so that they can show up and lead themselves from within with courage, clarity and aliveness.
Clients report that, through working with me, they have built confidence, found more space and flow and have learnt more about themselves - who they want to be, how to use their emotions and internal resources, and where they have control and responsibility in life.
I have a particular interest in:
~ working with women through the phases of womanhood: emerging, creating (family, projects, careers...), returning to work after leave, menopause, eldership and dying...to name a few;
~ working with people who serve others - for example, doctors, nurses, teachers, social workers, leaders - is also hugely important to me.
If you would like to get a better idea about how we would work together for you, please get in touch. It would be great to hear from you.
Reviews
Bryony doesn't have any reviews yet.