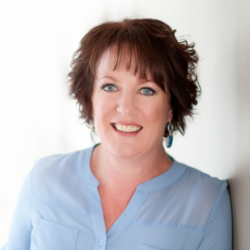 Candice Czaplak

Clermont, Florida
Entrepreneurship Coach, Business Coach, Life Coach
NLP Master Practitioner, Life Coach, Motivational Coach, Social-Emotional Intelligence Coach, MBTI, DISC, Values/Motivation, John Maxwell Team
I help current and aspiring business owners tap into their Personal Genius, Ideate, Innovate, Grow, Lead, Excel, Succeed & Thrive! - without making stupid sacrifices or losing all sense of balance.
About Me
Being a business owner is not for the faint of heart – believe me I know.
I grew up the daughter of an entrepreneur and have been in business for myself and with my family successfully for over 15 years.
Being a business owner can feel like you're all alone on an island (a scary and stressful island to boot) all by yourself.
It doesn't have to be this way.
You can go it alone and make all your own mistakes the hard way or we can partner together and you can learn from my experience and my mistakes. Together is better, trust me. Two heads are definitely better than one.
I can help you:
• Figure out if entrepreneurship is even right for you (It's not for everybody)
• Make your business fit best with your unique personal genius
• Find creative solutions to problems & challenges
• Brainstorm new innovations & ideas to take your business to the next level
• Find new sources for clients & customers
• Develop strategies, solutions & improvements to increase your revenue
• Leverage the power of other people to get more business
• Get more productivity & better results from your team (if you have one)
• Design (redesign) your business so it plays to your best strengths
• Structure or restructure your business to fit your desired lifestyle
• Uncover your blind spots & limit their negative effects
• Elevate your mindset & reframe negative beliefs that hold you back or keep you stuck
• See new possibilities, solutions & strategies
• Vision higher, bigger, & better than you've imagined
• Stay focused on what matters most
• Find & maintain your personal balance point
• Hold you accountable to making your vision a reality
I've walked the entrepreneurial path with multiple businesses over the last 2 decades. I'm a multi-certified coach & NLP Master Practitioner with graduate level education who's invested over $100K & multiple 1,000's of hrs on my expertise in business & coaching. I get results with my clients.
Reviews
12 reviews (4.83)
Thank You Candice, I loved speaking with you and you did a great job pulling new things out of me that I don't think I've ever vocalized!

Stewart Hillouse
I most enjoyed learning about how details related to my Personality Type can help and also hinder my productivity. It is very valuable for me and my business to be more aware of how the people I work with and in how we all plan and act.

NAWBO Member
The tips Candice shared for understanding yourself and how to make quick connections with others by speaking their language were very valuable to me and my business.

Wendy Lyn Phillips
What was best for me was our discussion about what Not to do. You helped me know myself better and know how to realign myself within my position at work.

Anonymous
Thank you for the great refresher on the key steps of selling and helping me learn new skills to improve my selling ability. You were Awesome!

Robyn K.
Yay! I dont need to follow a calendar. Thats not whats best for my personality or productivity. Thanks Candice Thanks for reminding me of tools to use to help me be productive based on my Personality Type.

Amy C.
Keep doing what youre doing, Candice. You nailed my Personality Type. Ive been trying to be an S-J but Im really the opposite of that as an N-P. Now I know why the job didnt work out for me. I also realize now that my husband and I are quite different and I can understand him much better.

Betsy K.
I really enjoyed learning more about who I am with the four-letter word exercise. It was great learning that it is ok to just Be Yourself!!!! That is most valuable for me and my business.

Latreece B.
Candice helped me realize three huge things about Leadership: 1. Hire knowledge and skills people as part of your team. If they already know the necessity of the business it makes your job more stress free. 2. Give team members responsibility and projects. Show that you have confidence in their decision making. 3. Keep motivating your people and showing them appreciation. Showing appreciation of accomplishments with your team, in team meetings, letters of appreciation, or even just a thank you. CandiceThank you

Thom O.
Candice is a professional who will help you maximize your potential as a leader, encourage you to develop your own unique skills and be success-full in your areas of strength. Through her ability to guide and coach, I discovered more about myself, my leadership style, things I could improve and new ways of doing things that made me more profitable. Candice is indeed a catalyst for success!

Pam Williams
You know, I never really understood the idea of a business consultant. I mean, duh! Who can run your business better than you? LOL. WRONG. I was beyond thrilled to meet with Candice Czaplak the Success Catalyst. Sometimes you really do just need a second set of eyes on your business. If you are a business owner or large sales agent - seriously, you need to contact her! From our meeting today I came out with 6 or 7 plans of action that I can implement almost immediately that won't cost me a fortune. Plus the peace of mind of having great plans! That made me a happy girl. CONTACT HER! You won't be sorry!

Jessy Flinn
Candice Czaplak was a God-send. She helped me prioritize what was important in my life and professionally. She introduced me to the concepts of being present, digging deeper, and focusing on the things that would help me accomplish my business goals. She helped guide me to surround myself with people and tasks that were good for me and for my goals while eliminating the energy involved in tasks and relationships that were not. Her coaching was the start of my journey into entrepreneurship and she provided me the foundation for growth and success. I always look forward to my conversations with Candice. She can strike a unique balance of careful listening with sharing her wealth of experience and ideas. She quickly pinpoints the crux of a situation and does not fail to leave me with helpful insights, ideas or questions to ponder. I highly recommend Candice Czaplak for your coaching needs. She has put me on my path to being Success-FULL. Thanks Candice!

Catrina Davidson, MAML