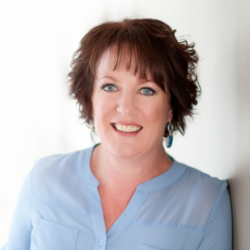 Candice Czaplak

Clermont, Florida
Entrepreneurship Coach, Life Coach, Career Coach
NLP Master Practitioner, Life Coach, Motivational Coach, Social-Emotional Intelligence Coach, MBTI, DISC, Values/Motivation, John Maxwell Team
I help people innovate in their life & work by understanding & leveraging their unique Personal Genius so they can take inspired actions & align to their best success - authentic, balanced & Thriving
About Me
There is a better way, in fact - I want to help you find YOUR BEST WAY!
You deserve to have all the time money and freedom you need to live the life you truly desire and leave a legacy you're proud of, without having to make stupid sacrifices or lose all sense of balance.
You Deserve to Be Successful and You Deserve to Fully THRIVE!
and I want to help you do it.
I've dedicated my entire life to helping people just like you find their best way and get on the fast track to enjoying the life and work of their dreams and I would be honored to help you too.
The first key to Thriving is to tune into you and find your own unique Personal Genius. What matters or works for everyone else doesn't matter. What matters is what is best for you. You are unique (we all are) with certain God-given gifts, talents, preferences and abilities and the way to be more successful is to live into those gifts and all that makes you uniquely you.
When we can operate authentically, with full confidence, as our truest selves then we're in our zone of personal genius where everything is easier, more fun, more productive, and more rewarding. We have less stress, more energy, more time, more success, and more fulfillment.
What is your Personal Genius? Are you fully Thriving?
For much of my life I had no clue, was following what "everyone else says" and I wasn't Thriving either. It's ok. Give yourself some grace (I know I had to). It's not like we're taught this stuff in school or something. I had to figure it out the hard way but you don't have to. I'm on a mission to help as many people as possible so they can have it a little easier.
My message and mission doesn't have to resonate with everyone (ps- yours doesn't have to either). If it resonates with you, I invite you to connect with me.
If you're ready to get more in touch with you. If you're ready to Thrive more fully in your life and your work, then I would be honored to help you shine your light and Thrive!
Namaste,
Candice
Reviews
Candice doesn't have any reviews yet.