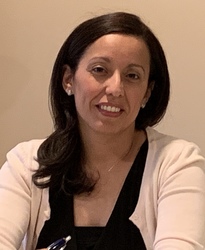 Candida Diaz

Scarsdale, New York
Life Coach, Family Coach, Relationship Coach
Lcsw-R
I coach highly motivated women who are feeling anxious, stuck, and overwhelmed in life. I support women to create a balance in their family/work life & in having thriving relationships.
About Me
Hi there. Thanks so much for taking time to read through my bio.
My name is Candida and I am a Life Coach with a passion for working with women who are highly ambitious and who want greatness for themselves and in their lives.
Are you constantly feeling stressed and overwhelmed over the never-ending demands of work and family life? Do you struggle in balancing your career with your personal life? Are your relationships suffering because you're always working? Do you feel guilty going back to work and not being home to take care of your children? Has the thrill of your relationship faded? Do you find it challenging to get along with others?
I totally get it and I want to tell you that you can feel happy and fulfilled in your work, personal and social life. The reason you're so unhappy is not because you can't do it! It's because of the choices you're making that are not in your best interest; choices like saying "Yes" to committments you just can't do, pushing yourself to get everything COMPLETED by the end of day, staying in unhappy relationships and forgetting about YOU!
I work with Highly Ambitious Women to create clear boundaries for themselves along with a mindset that will allow them to have SUCCESS. My clients end up developing skills, tools and a mindset that puts them in complete CONTROL of their lives.
As a wife, a mother to 2 beautiful girls, and a hard working entrepreneur, I know first hand the challenges of life. It's not always easy, however it is possible.
My formal training as a Life Coach is from the Institute of Life Coaching. I am also trained as a Psychotherapist, with a Masters Degree in Clinical Social Work. My understanding of human behavior & the body/mind connection has helped me to offer a deeper level of coaching to my clients.
I truly love the work I do and I look forward to supporting you as you work to build a life that you love.
Reviews
2 reviews (2 verified) (5.0)
It was such a pleasure to work with Candida. She really helped me to get clear on building my business and handling some pretty rough family relationships. I would recommend her without any hesitation. She always met me wherever I was and I walked away with tangible steps to keep the momentum going. She is truly gifted!!

Erica Buchholz
I absolutely loved my coaching experience with Candida!! I used to be so stuck and had a lot of trouble with my family members. Candida always met me just where I was and expertly helped me get to a place of calm and then excitement to make the changes I needed in my life. My business is much stronger now and my boundaries with my family are much healthier. She helped me dream about my future and as a result I even connected with someone I never thought I would meet in real life. I have grown so much as a person from this coaching and I can't recommend her highly enough. You are in great hands with Candida.

Erica Buchholz