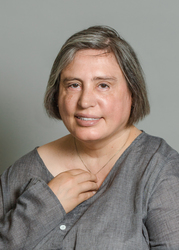 Carey McIntosh

Monrovia, California
Life Coach, Spirituality Coach
I coach expats who are struggling with career or lifestyle choices. I work a lot with values, to help you unlock personal satisfaction, and, if needed, greater spirituality and recovery from addiction
About Me
I lived worked and raised children overseas for 25 years, in Europe and Africa. I loved living abroad, despite or because of the challenges, and am married to a non-American. From trailing spouse/stay-at-home-mom to part-time job to entrepreneur to lead breadwinner, I've run the gamut of roles and know the ins and outs of it all. I'm especially interested in helping people who are trying to figure out the balance between career, life satisfaction and family/work obligations, and those who are lacking confidence to take their lives to the next level.
Ironically, even as I was becoming ever more successful in my career, I was never really content. The travel was especially hard. I was working long hours and even when I wound up in my "dream job", as it turned out, my self-confidence took a real hit. I never felt good enough.
I was drinking too much, and I wanted to stop but I couldn't. I knew I had a problem, but I didn't know who I could turn to in Burkina Faso. I also had some serious problems with food.
So, I decided that before it all blew up in my face in a very public way, I had better take action, and I came back to the US. I've left the international development business behind, and coaching is my way of using my experience to help people experiencing similar things to me. I've done a lot of hard work on myself, and I've learned a lot along the way. I want to put that experience to work for you.
Spirituality and my faith have become ever more important to me over the past five years or so. When I started, God was a judgmental figure for me, even though that's not how I was raised. It's taken some very intentional effort to develop a relationship with a God who is on my side. Today my relationship with my higher power is more fulfilling than I ever thought was possible for me.
Reviews
2 reviews (5.0)
I really appreciate how Carey coaches. She was able to guide me to some logical solutions that have been beneficial to my daily life!

Elizabeth Warren
I highly recommend Carey McIntosh to anyone seeking a life coach. Carey is a natural coach and facilitator. She asks thoughtful questions and really encourages you to look beneath the surface. In the short time I worked with Carey, she helped me to prioritize my goals and focus on the steps I needed to take to achieve them. She really helped me to move from feeling stuck and overwhelmed to energized and ready to take action.

Jen D