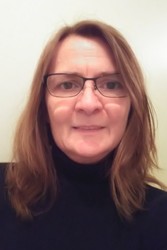 Carla Brown-John Maple Ridge, British Columbia
Executive Coach, ADD ADHD Coach, Career Coach
MBA, Certified Executive Coach, Certified Retirement Coach, LEAN Leadership
I work with creative individuals, both ADD and non-ADD, looking to develop professional insight and focus; planning and organizational skills; successful transition strategies and goal attainment.
About Me
I have held leadership and management positions for more than twenty-five years. Working first in the banking industry, I transitioned to work in the not-for-profit sector as I recognized the need for professional management in this area. I have had the opportunity to work with charities, in the arts, with regulatory bodies and in health care. I have extensive experience in operations management, LEAN strategies, human resources and program delivery in both union and non-union settings.
I hold a Master of Business Administration from the University of British Columbia, a Graduate Certificate in Executive Coaching from Royal Roads University and I have pursued additional specialized training to coach individuals with ADD/ADHD from JST Coaching and Training.
I received Career Consultant Certification from Career Partners International in 2010 and I am certified to deliver and interpret Meyer-Briggs Personality Type Indicator assessments and
I offer workshops in Conflict Resolution in the Workplace and speak to issues in Employee Engagement.
Reviews
Carla doesn't have any reviews yet.