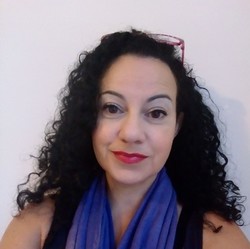 Carla James

Bury, England
Life Coach, Relationship Coach
BSc Psychology (1st Class Hons), Academy of Modern Applied Psychology Certified Life Coach
Struggling after a break-up? I coach women who want an empathic coach, particularly if the relationship was toxic. Join my 'I Wanna Be The Best Version of Me Quest' and move on empowered.
About Me
Are you a woman struggling with emotional pain? That feeling on waking of your ex partner being the first thing on your mind and another day of dragging yourself through each day as best you can. Friends and family might not fully understand why you're feeling as you are. I do, and I can also show you the way through and out of it.
I also coach women in how to select quality men and spot them when they appear so that they move forward in their dating lives without carrying fear or lack of self-trust in their judgements with them. If you're not living your life exactly as you want, the ex is still in control, and you're not the kind of woman to allow that to happen to you!
My coaching philosophy?
''If I can, you can.''
So, what qualifies me to make such a bold statement? While academic qualifications and coaching certificates are important, the most important thing for a good coach to have is competency. Applying coaching principles based in psychology, combined with my own lived experiences creates competency. I never ask any client to follow any of the principles that I haven't already done myself that led to my own personal transformation. I think that's fair. Don't you? Let's go!
Reviews
Carla doesn't have any reviews yet.