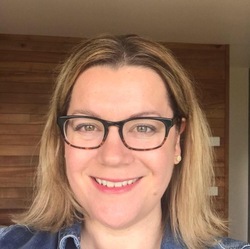 Carla Santamaria

Houston, Texas
Executive Coach, Leadership Coach, Life Coach
20+ Years of Corporate Leadership Experience, Focus on Women in STEM
Female Leaders in STEM! Are you tired of being overlooked for promotion and step-up assignments? Learn the 5 essential elements critical for impactful leadership. Gain confidence & advance faster.
About Me
Female Leaders in Energy and STEM-related Fields!
Are you looking to reach the next level in your leadership career?
If you are-
- Ready to accelerate towards your executive potential?
- Watching others be selected for promotion ahead of you even when you know you are ready?
- Feeling overwhelmed with a demanding role or a demanding boss?
- Struggling some days with imposter syndrome?
- Ready to get organized and strategic about your leadership aspirations?
... then you are the perfect match for the Leadership Impact Accelerator coaching program. (Spoiler Alert: Impactful Leaders get promoted!)
As Founder of Magenta Roads, I am focused on inspiring, developing, & supporting emerging talent and early to mid-level managers to expand their impact and accelerate their executive potential.
Leveraging my 20+ years of global, corporate leadership expertise - including my own journey of expanding responsibilities and experiences as a leader, as well as coaching and mentoring a large, diverse set of both emerging and executive leaders - I developed the Leadership Impact Framework.
The Leadership Impact Framework outlines the 5 essential elements for creating and growing leadership impact, critical for advancing to the next level.
And you can learn these too!
Once you work with me you will have:
- Crystal clear clarity on your leadership career vision
- A strategic plan to achieve your vision
- The skills and knowledge you need to be an impactful leader
- Trust in yourself and confidence in your own authentic leadership voice
- Be ready for your next step-up role
Are you ready to:
- Start each day feeling inspired, motivated, and energized about your leadership journey?
- Feel confident to take the next step up in your leadership career?
- Truly thrive as you create greater impact than you ever imagined for your team members, your organization, and yourself?
Then let's talk!
For more info and career history find me on LinkedIn.
Reviews
Carla doesn't have any reviews yet.