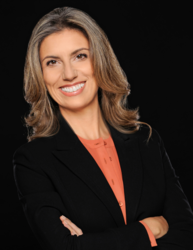 Carolina Perez Sanz

Miami, Florida
Leadership Coach, Performance Coach, Entrepreneurship Coach
BA, MS, PhD, Bilingual Communication & Sales Consulting
I coach entrepreneurs, leaders and artists who want to take charge of their careers and growth. I help my clients expand their influence and deepen the connection with themselves and their network.
About Me
Carolina Perez Sanz is a Certified Professional Co-Active Coach specializing in communication and executive presence, creativity and mindset. As a coach, her mission is to help people expand the limits of what they think is possible. Carolina coaches artists, entrepreneurs, and leaders and anyone who wants to tackle important goals that seem intimidating.
Carolina has a 20-year international, diverse experience as a communication trainer and coach. She has designed and facilitated over 300 group training sessions across different industries— currently focusing on banking and financial services—in Europe, the US and Latin America.
Passionate about personality, mindset and habits, Carolina is certified to administer and interpret the Hogan Personality Assessment Suite. As a trained Speech & Language Therapist, she believes in the limitless nature of the human brain. She coaches from the belief that anyone can achieve anything they want, as long as they choose to.
From CEOs to newly appointed leaders, to software developers, performing artists, and young professionals starting out in their careers, Carolina has worked with hundreds of clients with one objective: shatter self-imposed limitations.
A trained linguist, she received her PhD in Linguistics from the University Complutense of Madrid with research in voice production and the perception of personality. As a voice coach for 15 years, she helped actors, singers, TV and radio presenters, and other public-facing professionals to hone their presence and public speaking skills.
She is a trained Co-Active Coach currently working towards her certification as a Professional Co-Active Coach (CPCC).
An avid writer, Carolina has published a novel in Spanish and is writing her first non-fiction book (in English). Her blog posts have been featured on the Huffington Post (Spain Edition).
Carolina has lived in Madrid (Spain), Lisbon (Portugal), New York and has recently relocated to Miami.
Reviews
My work is highly improving since carolina is my coucher. I am much more productive and aware of my goals, which is making me more focus and happy! Highly recommend her!!!!

Ivana Larrosa