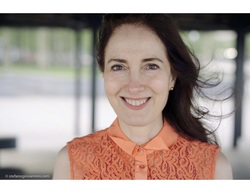 PsyD Carolyn AlRoy

New York, New York
Executive Coach, Leadership Coach, Performance Coach
Are you stuck & unhappy at work? Underearning given your potential? Unsure what you want or need and repeating the same patterns? We can partner up to develop your unique strategic plan forward
About Me
"I have been told by clients that I am real, empathic and very easy to talk to, and that I am also practical and not afraid to go into the eye of the storm. I work well with resistance. I want to help you know and understand yourself and where you belong in the world at this point in time."
- Carolyn AlRoy
Dr. AlRoy is a coach and psychologist with multi specialties and two decades of experience. She is an expert and experienced Executive and Career Coach specializing in Emotional Intelligence. She will teach you how to know your strengths, be aware of how you are coming across to your supervisor and colleagues, so you can advance on your career plans. She wants you to have more fun at work, make more money and get true satisfaction.
Dr AlRoy has worked in the US and internationally. She is frequently quoted in a variety of publications, and featured on local and national television.
Dr. AlRoy is available for consultations and appointments in her mid-town Manhattan office convenient to subways, LIRR and PATH trains, as well as via telephone and FaceTime.
Dr. AlRoy does not shy away from challenges in her personal life either. She has been a published poet, and a professional singer songwriter with 2 cds of her music and published music used in television commercial and programming. She wants to help you to live a rich, prosperous life unencumbered by worries, fear and resentment.
Reviews
8 reviews (5.0)
Im a musician and hired Carolyn to help me make a major change in my career. We worked together for 3 and half months. She provided accountability and goal oriented coaching that was challenging but inspiring. More importantly Carolyn kept it real in a nonjudgmental and nonrigid way. It was easy to be myself with her. She made sure in every session that I was learning something new and important about myself. I learned a lot in the short period we worked together. I recommend her to anyone looking for real solutions.

Brandon
Carolyn is an excellent career and executive coach. I hired her because I needed support and guidance in a new position where I was managing several other people. She put me at ease from minute 1 and created a safe environment fostering comfort and honesty. I never felt judged, but felt understood and supported. She listened to me extremely well, was understanding, flexible and adapted to my needs. I loved her initial questionnaire, which solidified what I really wanted to learn. Carolyn helped me to connect with my ideal work self based on those answers. Best of all she very creatively invented techniques and routines just for me, which helped me to put my learning and best practices into action.

Liliana Saraiva
Doctor AlRoy is a great listener with deep focus. During the course of six sessions we discussed everything from employee relations to web presence and social networking. An interesting takeaway was that CEOs can sometimes over-identify with their company so completely that they take on the burdens and challenges as if their own. It was good for my health and well-being to step back and realize I was not my company. We focused on opening up creative vistas to re-charge my batteries, and developing new initiatives that could lead the company into new directions with new income streams. I gained clarity and understanding that resulted in concrete and positive results. In the end I implemented new initiatives and a more progressive direction for myself and my business.

Glenn Morrow
I highly recommend Carolyn. I manage a busy organization in the financial education space with a lot of smart stakeholders. Whenever I have a workplace dilemma that involves complicated relationships and the need for conflict resolution, I turn to Carolyn. She's an invaluable resource. Her interventions are effective and professional, and I always learn something new and valuable.

Michael Harvey
Carolyn AlRoy had my rapt attention for the entire 45 minutes of her talk, and I could've hung out with her all day. It's like she knew me and was speaking directly to me. She is caring and warm, and I could relax! Her solutions were well thought out and creative. She knows her stuff! I felt comfortable asking questions during the Q&A. She's a great Executive Coach and has a lot to offer companies and people looking for help with their worklife.

Diana Pombo
Dr. AlRoy really cares and wants to level the playing field for women. She spoke from the heart, took a complicated subject matter and made it easy to understand. She not only made clear what my next steps are, I was energized to finally take actions to move forward! Relief!

Melissa Rosario
So glad we asked Dr AlRoy to speak with our group of female leaders. She is an awesome speaker, and we learned a lot about tools for success! It was a thoroughly enjoyable talk and we had a few laughs. I enthusiastically recommend her as a Speaker.

J Rodriguez
Working with Dr. AlRoy doubled my productivity by changing habits and systems after the first few sessions. I felt like I could talk without being judged, and she was only ever encouraging-, and helpful. She helped me to be more me at work, and I'm loving it.

Jeff Cohen