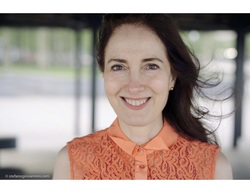 Carolyn AlRoy

New York, New York
Executive Coach, Leadership Coach, Performance Coach
PhD, DEI Certificate, Hogan Assessment, Mental Fitness Coach
You are a smart professional 30-60 years who feels like an imposter and at the same time wants to level up. I specialize in building your confidence and sense of self to turn your dreams into reality.
About Me
"Together we can assess your strengths and use them to your advantage. I have many tools with the perspective and skill to know which ones work best for you. Coaching is both an art and a science.
I am also a Mental Fitness Coach, and offer the PQ six week app driven basic training. Until May 1, 2023 I am offering free coaching with the purchase of the program through me.
My program has 5 steps: 1) Clarify your coaching goals and get to know you well enough to be you PR agent 2) Devise your unique career and life road map on a timeline to get you
there, with actions calibrated to challenge 3) Fearlessly go into the mess of what's wrong, while keeping what works; 4) Be the best PR agent you've ever had, keep you positive, energized and on your plan, and 5) Evaluate during and at the conclusion of coaching engagement, providing a feedback loop in real time.
I want you to do less, make more, have fun at work, and enjoy your whole life"
Carolyn has worked in the US and internationally. She is frequently quoted in a variety of publications, and featured on local and national television.
Carolyn is located in NY and NJ She is available for Zoom and phone consultations.
She does not shy away from challenges in her personal life either, and has been a professional writer & musician with published original music, with commercial & television exposure for music in her 2 cds. She is also an amateur genealogist. She wants to help you to showcase your authentic self and live a rich, prosperous life unencumbered by worries, frustration and resentments.
Reviews
19 reviews (5.0)
I loved working with Dr.Carolyn for my basic 6 week Positive Intelligence training to build my mental fitness muscles! Her coaching and the app provided practical insight and accountability. The app was easy to navigate and fun to use. Dr.Carolyn genuinely cared about my comfort and progress. We worked together around stress and time management in terms of work flow. I was amazed at how energized and full of pleasure a long work day could be with these new tools. My biggest win was in feeling confident and grounded, even if I didnt have the answers in the moment, or sensed a potential conflict. I highly recommend Dr. Carolyn as a coach with or without the PQ program.

Olga
M Byrne
Very knowledgeable, informed, professional, kind and caring.

mahsa hojat
As a family and matrimonial attorneys, I highly recommend the services of Carolyn. She is empathetic and very helpful.

Sherri Donovan
Dr AlRoy did a meditation and refresh session for my event - The Soul Reset Summit. She has a warm, calm and easy manner, and I asked her to join because I knew she would command the attention and respect of the audience, do a great meditation to relax and rejuvenate, and the participants would love her. Which she did! Dr AlRoy's support for the event and for me, as its organizer, was very empowering. I highly recommend her to anyone considering coaching, especially ambitious women in any profession.

Funmi Ayowole
Dr. AlRoy is an amazing coach. With Dr. AlRoy, I have been able to articulate and commit to my dream career, something that not long ago seemed improbable. She has helped me stay focused on my vision and formulate an action plan, so I'm already moving forward. With her support I'm going outside of my comfort zone just the right amount, and everything is do-able and figure-out able. I highly recommend her as a coach for any ambitious person who is ready for big change.

Marga P.
I've known Dr AlRoy for two years as a senior colleague and mentor. We are both Coaching/Consulting Psychologists, which means we earned doctorates, which provides a tremendous knowledge base. Psychologists were the first coaches, and our education is the best you can get as a coach. Dr AlRoy went beyond this, acquiring her DEI certificate and she is trained in ICF competencies. I've observed that she is excellent at building and maintaining relationships as a coach with compassion and real interest in her clients. She builds structure into coaching but is flexible with great great instincts. She is dedicated to serving her clients and making it easier for them to successfully navigate major career changes, and giving them the best of herself. Her sense of humor adds fun to the mix. She is more than competent; she is excellent! You would be most fortunate to have her as your coach!

Christine Allen
Dr Alroy is an extraordinary coach and consultant. She has the rare ability to see the real you, help you to see the real you, and show you how to use the knowledge that you got whatever you want from your career- more money, availability, power, higher position, great satisfaction at work-whatever it is. She is very support of crashing through the glass ceiling.

Katherine Segura
I engaged Carolyn for coaching for several months. She helped me feel more confident and empowered to take steps to set and accomplish my work related goals. Carolyn is an excellent listener and asks targeted questions that help me expand my thinking and find novel solutions to difficult problems. I highly recommend Carolyn to folks seeking coaching around professional challenges!

Cassandra Vaughn
I booked Carolyn AlRoy at my former organization, Savvy Ladies to give a talk to an audience of future female leaders. I recognized her instantly as a true professional, she is extremely knowledgeable and went the extra mile to wow and be effective to the audience. They really loved her, and we received great feedback from our attendees. Carolyn's presentation style is very engaging, and she provided several specific action steps that I still use today.

The Central Condominium_ W 88th
I loved my coaching sessions with Carolyn! I had classes and workshops before but this was my first time being coached. It was a great experience and it made me really think about my interactions with my juniors! I started working with Carolyn to improve my leadership skills, and be the best manager I can be. What was most meaningful to me was that she listened to me generously, with warmth and openness, in a way I hadn't ever experienced before. It was indicative, gave me a whole new perspective, a load of confidence, and new ideas. Working with her inspired and motivated me in a way that I have not been since a graduate in college. She also taught me some new tools that make difficult conversations at work approachable and a breeze. My colleagues and supervisors have noticed a big change in me. I highly recommend coaching with Carolyn! It will change your life both at work and at home.

Paula Cousino
Im a musician and hired Carolyn to help me make a major change in my career. We worked together for 3 and half months. She provided accountability and goal oriented coaching that was challenging but inspiring. More importantly Carolyn kept it real in a nonjudgmental and nonrigid way. It was easy to be myself with her. She made sure in every session that I was learning something new and important about myself. I learned a lot in the short period we worked together. I recommend her to anyone looking for real solutions.

Brandon
Carolyn is an excellent career and executive coach. I hired her because I needed support and guidance in a new position where I was managing several other people. She put me at ease from minute 1 and created a safe environment fostering comfort and honesty. I never felt judged, but felt understood and supported. She listened to me extremely well, was understanding, flexible and adapted to my needs. I loved her initial questionnaire, which solidified what I really wanted to learn. Carolyn helped me to connect with my ideal work self based on those answers. Best of all she very creatively invented techniques and routines just for me, which helped me to put my learning and best practices into action.

Liliana Saraiva
Doctor AlRoy is a great listener with deep focus. During the course of six sessions we discussed everything from employee relations to web presence and social networking. An interesting takeaway was that CEOs can sometimes over-identify with their company so completely that they take on the burdens and challenges as if their own. It was good for my health and well-being to step back and realize I was not my company. We focused on opening up creative vistas to re-charge my batteries, and developing new initiatives that could lead the company into new directions with new income streams. I gained clarity and understanding that resulted in concrete and positive results. In the end I implemented new initiatives and a more progressive direction for myself and my business.

Glenn Morrow
I highly recommend Carolyn. I manage a busy organization in the financial education space with a lot of smart stakeholders. Whenever I have a workplace dilemma that involves complicated relationships and the need for conflict resolution, I turn to Carolyn. She's an invaluable resource. Her interventions are effective and professional, and I always learn something new and valuable.

Michael Harvey
Carolyn AlRoy had my rapt attention for the entire 45 minutes of her talk, and I could've hung out with her all day. It's like she knew me and was speaking directly to me. She is caring and warm, and I could relax! Her solutions were well thought out and creative. She knows her stuff! I felt comfortable asking questions during the Q&A. She's a great Executive Coach and has a lot to offer companies and people looking for help with their worklife.

Diana Pombo
Dr. AlRoy really cares and wants to level the playing field for women. She spoke from the heart, took a complicated subject matter and made it easy to understand. She not only made clear what my next steps are, I was energized to finally take actions to move forward! Relief!

Melissa Rosario
So glad we asked Dr AlRoy to speak with our group of female leaders. She is an awesome speaker, and we learned a lot about tools for success! It was a thoroughly enjoyable talk and we had a few laughs. I enthusiastically recommend her as a Speaker.

J Rodriguez
Working with Dr. AlRoy doubled my productivity by changing habits and systems after the first few sessions. I felt like I could talk without being judged, and she was only ever encouraging-, and helpful. She helped me to be more me at work, and I'm loving it.

Jeff Cohen