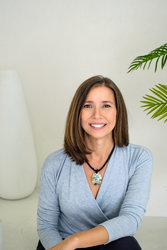 Carolyn Smith

Mississauga, Ontario
Relationship Coach, Leadership Coach, Team Coach
Certified Positive Intelligence Coach CPQC, Certified in Conflict Management & Leadership, Certified Professional Coactive Coach CPCC;
I coach you (& couples) to show up with courage, rise above trauma shadows AND thrive for revived marriages, brilliant futures & energized careers. Then let's lead for a better world.
Details

Mississauga, Ontario L5K 1E9
6478087082
Send Message
Visit Website
Hourly Rate: $120 to $230 Canadian Dollars
Gender: Female
About Me
I'm Carolyn Smith (she/her), and my blend of experience and training is all about making the world a better place through courageous relationships, meaningful leadership and whole life balance.
I work with social-justice optimists - leaders, and non-profit, staff and volunteer teams, in determining your meaningful WHY, in mission development and courageous planning to increase positive impact. Disillusionment comes from all sides these days, so let's strengthen our resilience, respectful and deepened team relationships. I'm a Positive Intelligence PQ Certified Coach, and CTI Co-Active Certified Professional Coach, as well as holding certificates in conflict management, youth leadership, and 18 years of organizational leadership and small business ownership.
More personally, I understand deeply what a thriving marriage means for one's capacity out in the world. If we hope to rise and make good change, we need our feet well-grounded. I am a trained facilitator and a partner myself, for couples living with a childhood trauma history, where that history is overcome through therapy, committed teamwork and optimism about the adventure ahead. Marriage is tough enough and when it's shadowed by ptsd, nightmares, and broken sense of relationship, what feels like the two of you against all odds can sometimes can be painful, frightening and lonely. Let's revive our loving sense of trust and commitment, and look forward together, creating a future together that thrives above adversity.
I coach people to find their 'Values' compass, manage triggers with top-notch neuroscience and create lasting habits to keep hold of their calm and focus. With such connectedness at home, in community and in our teams, we can share the benefits widely.
We hope for more in this life, and the world needs us each with our superpowers and our courage ready to work together.
Reviews
3 reviews (5.0)
Coaching with Carolyn has been beyond rewarding. As a coach myself, I am always looking to improve my coaching practice and that was literally my initial focus of being coached by Carolyn. To ensure that we had a solid agenda to make the most of our time together, I had a to do list. Within the first session, that list went by the way side as Carolyn picked up that I continually mentioned I just.. when I indicated that I was struggling to do many of the things that I had wanted to do. As we peeled back the layers of the onion, I realized that I was trying to do far too many things that basically took up my time that I either had no interest in doing or simply wasted my time. As we explored a few things, I made two instant changes in my life which included unsubscribing to MANY e-mail newsletters and stopped volunteering outside the home for everything that I can. These two things added stress to my life. The e-mail newsletters were used for information that I actually never read anyways but I used time to file them just in case I ever got time. Then with the volunteer opportunities, I squeezed time that I needed but had to shift other things to accommodate the volunteering. In a nut shell, I needed to take a look at what was most important in my life but what was also not important. As I took a look at those two things and removing many more unimportant things, my stress level went down and literal joy of life has shot through the roof. Now I have even more time in my life to pick and choose what to do based on the acceptable influences that I allow to impact my life.

Chris Hawkins
Hi Carolyn, Just want to say a big thank you to you for your coaching. I have been stuck on this particular project for a while, and my time with you made all the difference...I now have a plan to move ahead with confidence and clarity. You are awesome!

FCM
Carolyn is wonderful. She is very skilled at listening, but also can lead a conversation to a focal point, an epiphany by asking the right (sometimes tough) questions. She has never told me what I should do, but instead directs me through the process of making my own, thoughtful choices. There is purpose and positivity to everything she says, and I feel better, lighter, and have more clarity after our conversations. My partner, teenager, and I participated in the PQ six week program together. Since then our conversations have become more thoughtful, respectful, and joyful, and our relationships are deeper. Thank you, Carolyn!

E Wall