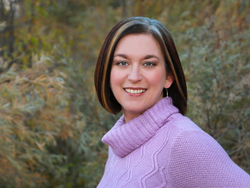 Carrie Thrall

Broomfield, Colorado
Life Coach
MSW, Board Certified Coach
Feeling overwhelmed in life? Lost who you are along the way? You are not alone! I coach helping professionals and busy moms to find themselves again and create goals/actions to thrive in daily life.
About Me
Transformation starts with a choice. I had that choice come up for me about 9 years into my career as a clinical social worker. I remember that moment when I realized I needed to change; really, I needed to transform.
Imagine it with me… There I was, sitting in my office, staring at my computer around 9:00 pm (I was "off" work at 4:30 pm) asking myself, what am I doing here? Somewhere along the way, I had lost sight of my path. I was doing "everything" to meet some hidden expectations and feeling like my purpose was missing. In that moment, I had no idea what to do or where to turn.
Can you relate? That moment when a large area of life just does not seem to fit right any longer? That is burnout! I was buried in burnout and in that moment, I began my transformation. Here is what I did:
Took time to gain perspective
-Began to explore my options
-Hired a coach to help me find my own answers
-Sought out training and certifications
-Started my own business, ABC Coaching, LLC!
Look's easy, right? It was not easy and there were many doubts and uncertainties to overcome along the way. The support I received was invaluable and now, I want to be the support helping you through this process. Are you ready to transform?
Reviews
4 reviews (5.0)
Carrie Thrall is a fantastic coach and has a special focus on stress-resiliency and burnout. I've worked with her through some of the toughest times in my personal and professional life and she really helped me get back on track. As a lifelong athlete, I always worked with coaches but not until I hit a wall in business did I realize the benefit of having a personal coach as well. Carrie has helped me find balance in my life while maintaining my work ethic and drive for success. I highly recommend, thanks for the help Carrie!

Dr. Norris Golberg
I absolutely love working with Carrie! Working with Carrie has helped me uncover things about myself I wasn't aware of. Because she helped me shift my perspective and provided me with tools and accountability I've been able to grow as a person and business owner. Carrie is a compassionate person and I highly recommend her as a coach!

Tine S.
Carrie is great to work with. I am working with her on her breakthrough burn out course and learning a lot. She is very organized and knowledgeable and you work with a great workbook.

Katie L.
Working with Carrie was the best gift I gave myself in 2020. She totally helped me change my mindset in my business and that has completely turned things around for me. When it comes to working with Carrie - don't think - just do it. You will be glad you did.

Jan