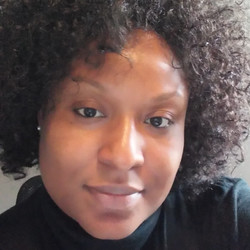 Life Coach, Spirituality Coach, Relationship Coach
Intuitively Coaching in the areas of Spirituality, Relationships, Mental/Emotional Wellness, & Life.
About Me
I am an Intuitive Coach that have the abilities to guide you in a direction of forgivesness, understanding, healing, enlightenment, success. During our time together, you will start to see the gap that's between where you are and where you want to be narrow.
Can't seem to move on after a relationship has ended?
Lack motivation and or vision for your life?
Feel stuck or stagnant?
Going through a period of grief?
Low self esteem?
Ready to develop positive habits & beliefs?
Trying to figure out a career path?
Wanting to grow Spiritually?
If you are a starter of things and not a Finisher? It is time to complete what needs completing.
I LOVE having fun and incorporating that in my practice.... However, I will also be serious & take seriously your growth; in a compassionate way. I will call you on your slack if I feel you are blocking your own success and happiness. It will come from a place of Empathy & Love.
If you are looking for a coach that cares, someone who is not here to give you temporary fixes but rather to give you tools and confidence to overcome any situation, while motivating and encouraging you to do your part, then you've found her.
If your looking for someone who sees this as a true calling & not something to do because "they can give great advice" or because it's an "in" thing then you've stopped at the right profile.
Whether I work with you by phone, online, or in person, each session will be highly effective.
Reach out today with any questions you may have. I make it a point to respond As Quickly As Possible!
Reviews
3 reviews (5.0)
During the first meeting it took a moment to really open up and develop a flow. By the second session it was all up from there. She called me out on a few things I was sugar coating. It was like the first session was to warm me up for what was to come lol. Love her fun, yet serious coaching, it actually works!

S.M
Thank you for continuously guiding me to see & accept my beauty, my power, and a positive way of being. Your Compassion is a driving force.

L.M
Cassandra has helped me in an Array of areas. When it comes to expressing the way I feel without allowing my emotions to overtake my rationality, she helped me with this. She has helped me understand My own Personal Spiritual path and Beliefs. Her Understanding, Effectiveness, and Compassion, as a Coach, is unmatched, that's my view of her and the services she provide.

Private